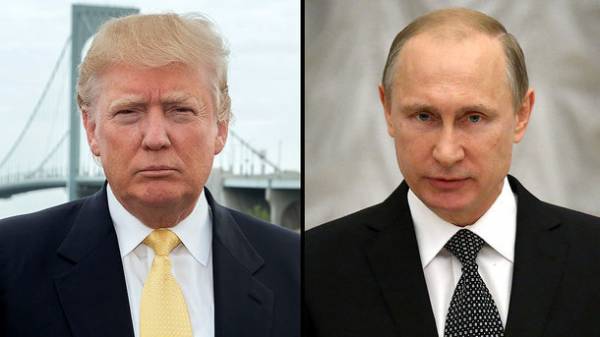 The US political system will not allow the American leader is Donald Trump to negotiate with his Russian counterpart Vladimir Putin on the exchange of the Ukraine to Syria. About it on air of TV channel "112 Ukraine" said Ukraine's first President Leonid Kravchuk.
He rejects the possibility that trump will "give" Ukraine to Russia in return for "dominance" of the US in Syria.
"No way. Trump during election allowed freedom in interpretation, in the estimates, but, as President, began to think and act differently. He clearly expresses his attitude to Russia and Putin. If not trump, but someone else, for example, came with the intentions to negotiate with Putin, America was not permitted. The democratic state has institutions with such force that the balance of interests will not allow this to be done," – said Kravchuk.
Earlier, the Washington post wrote that the team of Donald trump prepares a certain kind of a major deal with Vladimir Putin: no unnecessary "help" in the war against ISIS can exchange for concessions in Ukraine, but also in exchange for military bases in the middle East.
In turn, the Kremlin said that not going to "deal" with a new US administration in Ukraine.
Comments
comments