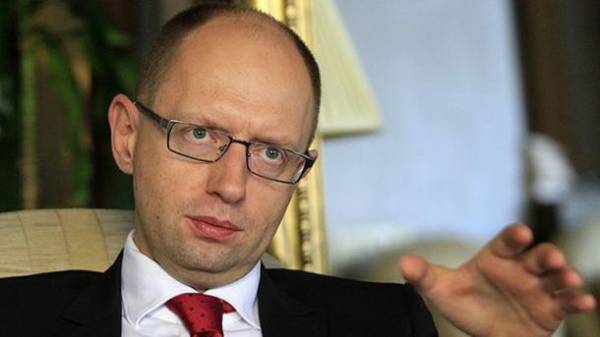 Ex-Prime Minister of Ukraine, leader "popular front" Arseniy Yatsenyuk said that is not going to become head of the National Bank of Ukraine.
"A very specific answer to your question: I'm not going to become head of the National Bank of Ukraine", – he said in the program "Svoboda words" on ICTV channel commenting on the rumours.
Yatsenyuk is convinced that the head of the national Bank shall be a completely apolitical figure, and now they have to be a professional economist-banker.
The former Prime Minister believes that it is necessary to expand functions of National Bank, because now he has two of them: the stability of the national currency and prices. In his opinion, the national Bank should also work to create jobs, as the Federal reserve system of the United States, and the Parliament should change the Constitution to add such a feature.
Yatseniuk pointed out that today the country needs cheap and long loans. In addition, he noted that fundamentally changed the banking system, 80 liquidated banks were nationalized "PrivatBank" and in the hands of the state is concentrated more than half of all banking system of Ukraine.
"Every Bank must now be specialized. If we are talking about the export-import Bank, it must lend exclusively to the industrial economy of Ukraine, which sells goods for export. "Oschadbank" and "PrivatBank" shall lend to small and medium businesses. The Bank needs to lend to large enterprises," he said.
Comments
comments