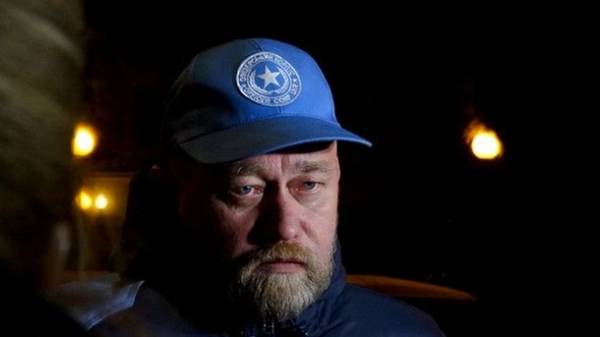 Against the head of the Central release of prisoners "Officer corps" Vladimir Ruban, who today refused to cross the contact line in the Donbas, administrative report for violation of regime rules.
About it reports a press-service of the State border service of Ukraine.
"The state border service of Ukraine reported that today at about 9.00 a.m. at KPVV "Marinka" during checkout to temporarily uncontrolled territory of Ukraine was recorded the fact of violation of the citizen V. Ruban established regime rules and the Protocol on administrative violation of article 202 of the Cao", – stated in the message.
It is noted that Ruban permitted to pass through KPVV, at the moment, the state frontier service together with SBU and the National police is making further urgent measures for verification.
As reported, on 24 February, the militants said the MP Savchenko and Ruban came to the territory controlled by "DNR" to visit Ukrainian POWs.
The chief of staff of the Chairman of the SBU Oleksandr Tkachuk said that the security Service asked Savchenko to give explanations about the trip to Donetsk.
February 27, Ruban said that the SBU has cancelled his entry pass on the temporarily occupied territory in Donetsk region.
In the security Service confirmed the information. A press-the Secretary of SBU Elena Gitlyanskaya said that the staff of intelligence service carried out a survey of Ruban in connection with the fact of violation of the established procedure for crossing the demarcation line in the ATO area.
Comments
comments