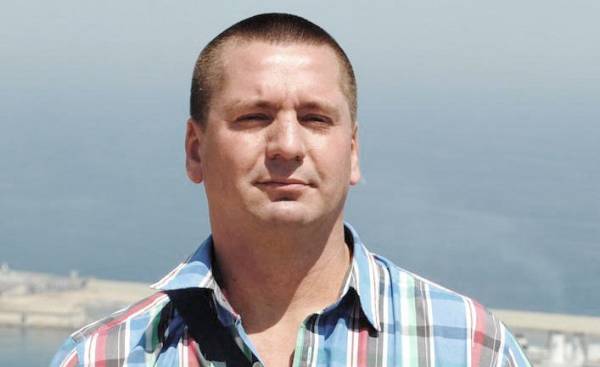 According to the statements of the Turkish military, active use of drones by Turkey in 2015 brings great results. And the appetite for drones in the armed forces of the country are only growing. It is expected that next year the demand for this type of technology will be even higher.
At the end of June this year there were reports that Turkey will launch a new program to buy drones and opened a tender for Turkish manufacturers of unmanned vehicles. In June in the armed forces of Turkey made a request to the UAV vertical takeoff and landing offshore.
Today Turkey uses military drones mainly against the PKK on their southern and South-Eastern borders, but Turkish drones and excelled during last year's autumn invasion of Turkey into Syria.
Turkish Daily Sabah spoke about the use of Turkish drone, Bayraktar TB2 for the guidance of the Turkish aircraft on targets of Islamists in Syria. Drone used in Turkey for the exploration and guidance of aircraft even in 2014, and from April 2016 in Turkey have passed tests for launching rockets to the Turkish development with this machine.
Turkey is actively working to develop its own attack drone for many years. In Drona Bayraktar TB2 to 93% of all components created in Turkey, but ideally, Turkey would like to have a drone fully assembled from our own parts.
Plans standard application on the machine in a fire in MAM-L from the company Rokestan with a warhead weighing 10 kg in a remote section of eight kilometers, targets, active use of Turkish percussion drone in military operations in the region as well as exports.
Since September last year, the first equipped with missiles, shock drone Bayraktar TB2 stood on combat duty in March of this year in the Turkish armed forces was delivered six cars Bayraktar TB2, two of which were designed specifically for air strikes, and not for purely reconnaissance missions. Today in the Arsenal of Turkey 18 cars Bayraktar TB2.
In August last year during testing of a fully armed Bayraktar TB2 spent in the air for 24 hours and 34 minutes, covered a distance of 4 040 kilometers and reached a height of almost 5.5 km. This is a record for unmanned vehicles Turkey to this day. To date, drones Bayraktar TB2 Turkey flew for 17 500 hours.
In the fall of 2016, according to unconfirmed reports, two missile Bayraktar TB2 drone air strikes killed 70 Kurdish rebels in Southeast Turkey, and is actively used by the Kurdish units and ISIS in Syria.
Drone designed and developed by Turkish company Baykar Makin. The company was established in 1984 and was engaged in developments in the automotive industry, trying to speed up the process of localization of car production in the country. Since the beginning of 2000s the company on its own initiative, began research in the field of unmanned and soon began to produce micro-drones for the armed forces of the country. In 2007, a reconnaissance Micro UAV Bayraktar has taken on arms and in 2012 were even made its first export to Qatar.
For the creation of a shock variant Bayraktar TB2 in the company began only in 2009, after the United States refused to sell Turkey shock drones.
Israel had leased UAV Heron and Turkey ran in their development.
One way or another, though based on Israeli technology, in fact, Turkey has managed to create its own current attack drone over seven years, which is a good achievement. The drone is now fully Turkish e-filling, control system, missile launcher — previously, all it is bought abroad.
One of the reasons of speeding up the creation of its components is the security of the system and the inability of foreign producers to influence the work of machines, software installed features, not to mention the trivial dependence on foreign supplies.
The current missile launcher and missiles were created and tested by Turkish company Baykar Makin and Rokestan in just a year and a half.
Recently, the technical Director of the Turkish company Baykar Makina Selcuk Bayraktar said that the impact are interested in the car for five countries. Two of these countries, apparently, are Azerbaijan and Pakistan.
Interestingly, after the successful test launches from Bayraktar TB2 in April last year, Selcuk Bayraktar married the youngest daughter of President Recep Tayyip Erdogan. At the wedding, the main developer of military drones was attended by six thousand guests, including Prime Minister of Turkey Ahmet Davutoglu, chief of General staff Hulusi Akar, former President Abdullah Gul and Prime Minister of Pakistan Nawaz Sharif. The daughter of Erdogan studied politics and sociology at Indiana University in the United States and the London school of Economics. Selcuk Bayraktar studied at the University of Pennsylvania and the Massachusetts Institute of technology (MIT) in the United States. Today Selcuk Bayraktar, who is not even forty years old, is one of the main promoters of military high-tech Turkey and military unmanned systems.
In addition to Bayraktar TB2 in the Turkish armed forces this year can be delivered and the first attack drones ANKA-S from another company in Turkey Tusaş Turkish Aerospace Industries (TAI). We are talking about supplying ten vehicles by the end of 2018. It was reported that the shock drone this model passed flight tests in March of this year. Thus Turkey will be two of shock drones.
Turkey basically joined the elite club of a few manufacturers own strike drones, where indisputable the palm to hold the US, Israel and China, and Iran, India, Pakistan and South Africa is likely in the near future will be able to prove in deed and not only in fragmentary reports in the media, efficient and, most importantly, constant application of their drum machines in real action.
Comments
comments