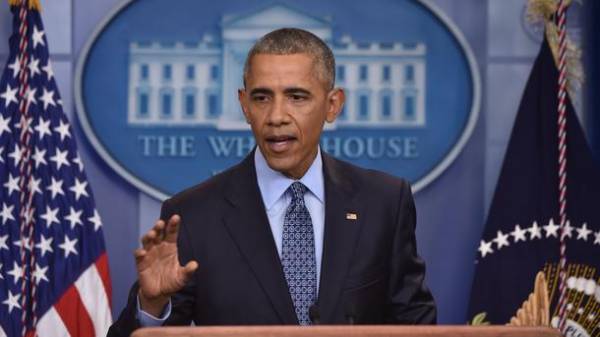 Billboards with Barack Obama appeared on the streets of Paris as a joke four friends who launched the "campaign" the former American leader at the presidential elections in France. According to The Guardian, next to a picture of Obama posted the slogan: "Oui on peut" is translated into French, and the campaign slogan of Obama's 2008 "Yes we can".
Despite the fact that the ex-President of the United States can not run in France because he is a foreigner, the petition for his nomination has collected the signatures of 40 thousand people.
The organizers of the "campaign" Obama explained that I had begun to collect signatures and to hang billboards with him out of frustration all the candidates for the French presidency. On a special website they indicated that Obama is experienced enough to get France to "Wake up".
"Barack Obama just finished his second term in the United States. Why not hire him President of France?" according to the website.
As reported, Emmanuel macron wins leader "National front" marine Le Pen in the second round. According to Le Pen won the first round, gaining 26% of the electorate, macron will become the second 22% and third place will be Francois Fillon, who has previously avoided the Macron, however, his rating fell to 21% amid the scandal.
In the second round , Le Pen would have received 37% of votes, while the Macron is ready to vote 63% of voters.
Comments
comments