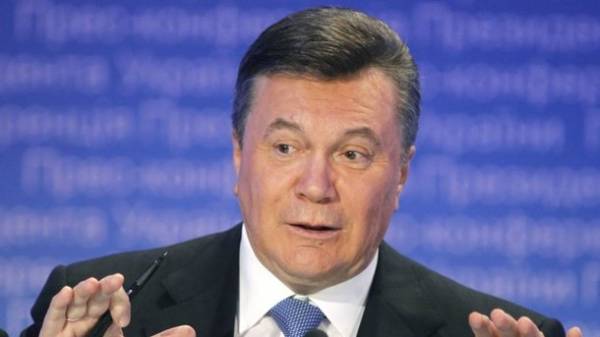 President-the fugitive Victor Yanukovych in interview to German edition Der Spiegel told some details of his life in Russia. About it writes "German wave".
According to communicate with him journalist Christian Neef, Viktor Yanukovych, openly spoke about his personal life.
Also the former President said that he had only met several times with Russian leader Vladimir Putin: "you see, my problem is not his level." Support it financially, according to Yanukovych, the eldest son.
President-the fugitive also said that he divorced his wife Lyudmila after 45 years of married life. Now, according to him, Yanukovych lives in informal marriage with the sister of his former cook, who fled from Ukraine.
We will remind that on 21 February 2014 Viktor Yanukovych has left Kiev, and on the night of February 22, hastily fled from "mezhigorya".
As reported, on 22 February 2014, the Verkhovna Rada adopted the resolution "On the disengagement of President of Ukraine from performance of constitutional powers." For the corresponding document voted 328 of 334 people's deputies registered in a sessional hall. According to the decree appointed the extraordinary presidential elections on 25 may 2014.
Comments
comments