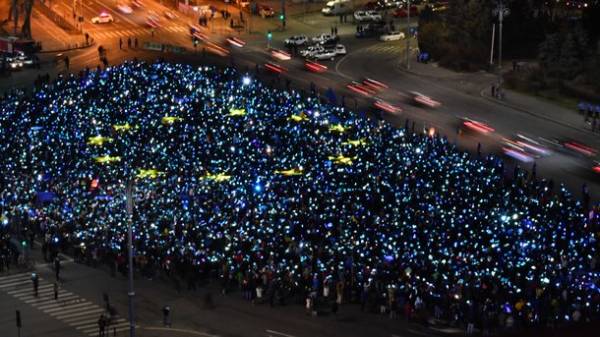 Thousands of people took part in the protests, continuing the 27th day in a row in Romania, reports the associated Press.
Several thousand people gathered in Victory square in Bucharest on Sunday evening. Participants during anti-government demonstrations shouting — "Fire!" and "You thieves," later forming of the European Union of 12 gold stars arranged in a circle on a blue background.
The police blocked the roads leading to the square.
Anti-government demonstrations recently held across Romania. However, according to the Agency, on Saturday in the South of the country also held rallies in support of the government.
Comments
comments