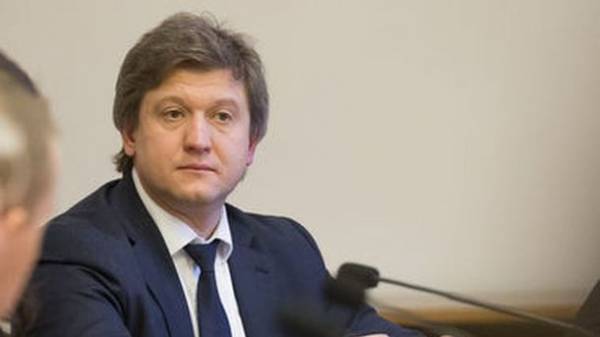 The process of any of the collateral to the former shareholders of PrivatBank for bad loans the Bank does not meet the desires of the state. This was stated by the Minister of Finance of Ukraine Alexander danyluk in an interview "Ліга.net".
"The former owners of PrivatBank was committed for six months to make the deposits. What I know at the moment, this process is not in line with our expectations and provided the obligations", – said danyluk.
According to him, in the first place before the state had the task to stabilize the Bank.
"We have already completed. Next we need the implementation of a new strategy for the development of state-owned banks. After the nationalization of PrivatBank, the government controls 55% of the total banking market. It is important to understand how the state will withdraw from the capital of state banks. My goal is to sell them as soon as possible. For example, "Osado" we have already signed a Memorandum with the EBRD, whereby it is possible to improve processes in the Bank and increase its cost", – said danyluk.
Previously the new President of the Board of PrivatBank Alexander Shlapak declared that the financial institution is not ready for privatization.
"We have a portfolio of 200 billion of assets 170 billion of assets bad. You need to decide that with them to do next. Only then we can talk about some sales," – said Shlapak.
As you know, the PrivatBank management changed in December 2016 due to the nationalization of financial institutions. The decision of the NBU and the Cabinet of Ministers explained the need, as the Bank was in a difficult position – in particular due to the high share of loans issued to related parties. In turn, the former owner of the Bank Igor Kolomoisky believes that PrivatBank was the victim of arbitrariness.
Comments
comments