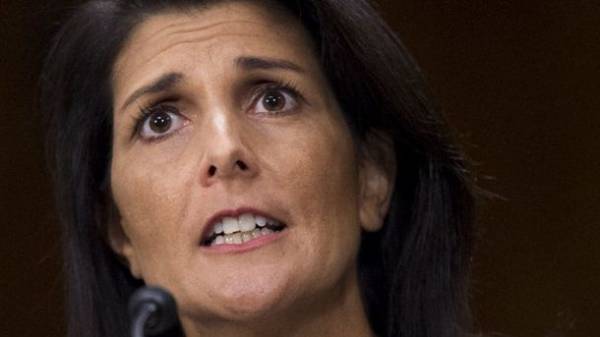 US Ambassador to the UN, Nikki Haley responded harshly to the Kremlin's intention to veto the draft resolution calling for sanctions against Syria for the attack with chemical weapons, Deutsche Welle reports.
"This is ridiculous. How long Russia intends to serve as a nanny to the Syrian regime and come up with excuses?" she said.
Earlier, the Deputy permanent representative of great Britain at the United Nations Peter Wilson told reporters that the United States, France and Britain "have worked closely" on the text of the relevant resolution and want to bring it to a vote "in the coming days."
In response, the Deputy permanent representative to the UN Vladimir Safronkov warned that Moscow would veto the draft document. Safronov, in particular, expressed the view that an investigation into the use by government forces of chemical weapons in Syria – allegedly "biased" and "not independent".
We will remind, earlier in Geneva for the first time in three years, met the Syrian government and the opposition.
Comments
comments