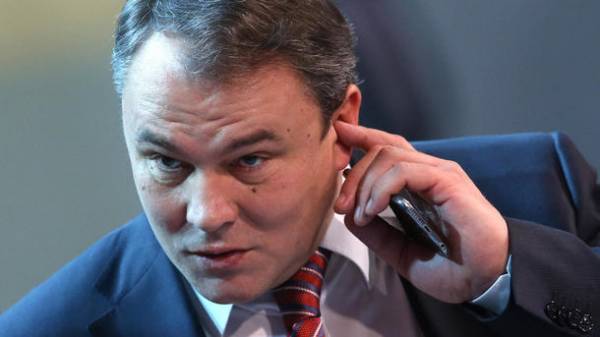 Vice-speaker of the state Duma of the Russian Federation, head of the Russian delegation to the parliamentary Assembly (PA) of the OSCE Peter Tolstoy said that the residents of Donbas needs, as well as residents of Kosovo have the right to self-determination.
"I would like to standards of democracy would have been equally understood and equally that the right to self-determination concerned to the same extent and of the people of Kosovo and the people of Crimea and Donbass", – transferred the essence of his speech at the session of the Assembly of Fat.
As reported on 18 February the President of the Russian Federation Vladimir Putin signed a decree recognizing valid identity documents issued by the so-called power of "DNR" and "LNR".
The President of Ukraine Petro Poroshenko said that the recognition of passports issued by the rebels, is further evidence of the occupation of Donbas by Russia.
Sharply criticized this decision of the Kremlin were made by EU, USA, Germany, France, the OSCE and other international partners of Ukraine.
As you know, after the illegal annexation of Crimea in March 2014, Russia began to actively support the militants in the Donbas. The Ukrainian side has repeatedly said that the Donbass is military equipment from the Russian Federation and the Russian military. All these accusations the Kremlin denies, however, refused to grant international observers access beyond the control of the Kiev area of the Ukrainian-Russian border. At the same time, Pro-Russian militants in violation of all agreements, carry out attacks of positions of VSU.
The Ukrainian military have repeatedly cited evidence that Pro-Russian militants used weapons that only the Russian army.
Recall, the European Union has repeatedly stated that sanctions against Russia can be lifted only after full implementation of the Minsk agreements, which involve among other things the withdrawal from Ukrainian territory of Russian troops and equipment.
The White house announced that the President of the United States Donald trump urged Russia to engage in de-escalation on Donbass.
Comments
comments