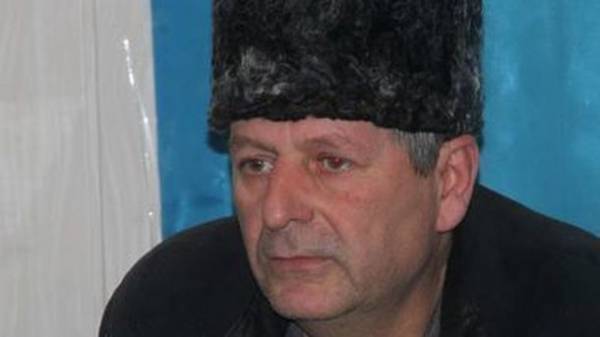 The sentence "authorities" of the Crimea, Deputy Chairman of the Majlis of the Crimean Tatar people Akhtem Chigos is based on the legislation of the Russian Federation, although for the events before the occupation of Crimea. This was stated by the head of the UN monitoring mission on human rights in Ukraine Fiona Fraser, presenting the 19th UN report on the situation of human rights in Ukraine.
Yesterday the Supreme court of the Crimea" condemned Akhtem chigusa, Deputy head of the Mejlis of the Crimean Tatars, to eight years of imprisonment in a strict regime colony. Note that this sentence refers to the events of February 26, 2014, which occurred prior to the occupation of the Crimea, and this sentence is the actual implementation of the legislation of the Russian Federation in the Crimea", – he said.
SEE ALSO
Amnesty International demands the immediate release Chiygoza
Note, in Amnesty International Ukraine indicate that even by definition of the Russian criminal code, according to which Chiygoza was accused and condemned, these events do not meet the criteria of "mass riots".
SEE ALSO
In Crimea, the Deputy head of the Majlis Chilgoza given eight years in prison
We will remind, Akhtem Chiygoz was accused of organizing mass riots at a rally on 26 February 2014 in Simferopol ahead of the so-called "referendum on joining the Crimea to Russia". As a result of fighting and the crush then two people were killed and 79 were injured. On the one hand on meeting under walls of the Crimean Parliament came to the activists of the party "Russian unity" and Cossacks from the other supporters of the Majlis.
Comments
comments