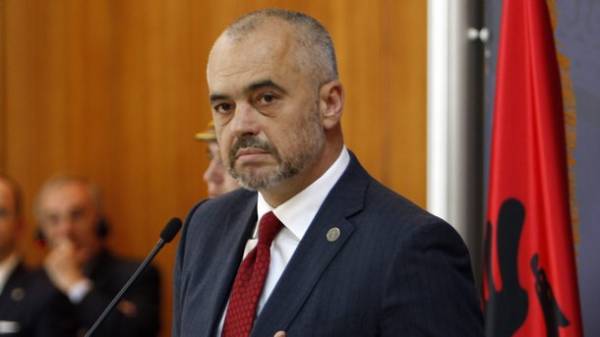 The Balkans may be in danger of falling under Russian influence, if the administration of U.S. President Donald trump will ignore the region. This was stated by Prime Minister of Albania EDI Rama in an interview with The Telegraph, reports "Ukrainian truth".
"For US this area is very important strategically and the United States are very important to us. Russia seeks to extend its influence and does a lot for this region," said Rama
Rama stressed that without American support "the Balkans are not a place where there is peace and cooperation."
We will remind, the special Prosecutor of Montenegro Milivoje Catnic in a speech in Montenegrin broadcast the "First channel" (TV Prva) stated that some of the "Russian authorities" were involved in a coup attempt during elections in the country in October last year to prevent the accession of Montenegro to NATO. According to him, such conclusions based on the testimony of defendants and their data conversations.
According to British newspaper the Sunday Telegraph, British and American intelligence services collected evidence of Russian involvement "at the highest level" to last year's coup attempt in Montenegro.
Comments
comments