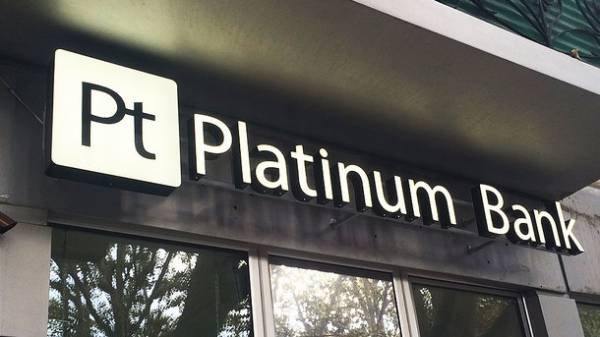 The national Bank of Ukraine (NBU) on the proposal of the Deposit guarantee Fund of individuals (fgvfl) has decided to revoke the banking license and liquidate a Bank platinum. About it reports a press-service of the NBU.
This decision took control on February 23, 2017.
97% of all depositors of platinum Bank will receive their deposits in full, as their size does not exceed the legally guaranteed amount of 200 thousand UAH, says the NBU.
Previously, the Fund appealed to the NBU with proposal from February 24 to begin the process of elimination of platinum Bank. The Foundation explained its decision by the fact that the competition at the conclusion of the insolvent "Platinum" from the market declared invalid.
Payment of the guaranteed amount of compensation during the liquidation period will begin no later than March 1, 2017.
"Payments will be made in accordance with the legislation, that is, regardless of the date of expiry of the Deposit agreement. About the payment procedure will be announced later," – said the Fund.
We recall that in the asset "Platinum" lion's share amounted to loans to legal entities carrying value of UAH 2.8 bn, loans to individuals to 3.02 billion UAH, the liabilities of the Bank deposits of individuals amounted to UAH 5.4 billion, including a guarantee Fund to 4.9 billion UAH.
Comments
comments