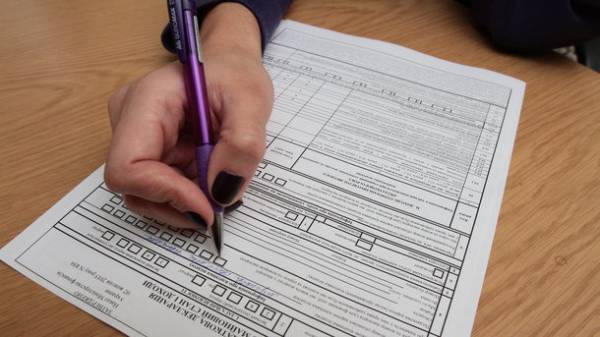 The Cabinet of Ministers proposes to 2019-2020 to introduce a General Declaration of natural persons on income and expenses. Also suggest to go to the tax control with the use of indirect methods to match the income and expenses of citizens.
This is evidenced by the budget resolution for the next three years, which yesterday approved the government.
The Cabinet proposes in 2018 to introduce a single account for paying taxes and fees, as well as navigate to the filing of a single reporting on unified social tax and the tax to incomes of physical persons".
Priorities for next year are the creation of the financial investigation Service, the implementation of the tax law of the BEPS action plan and increase the efficiency of tax administration. Gradually the government intends to bring excise tax rates on tobacco products to the level provided for by the Directive with the European Union.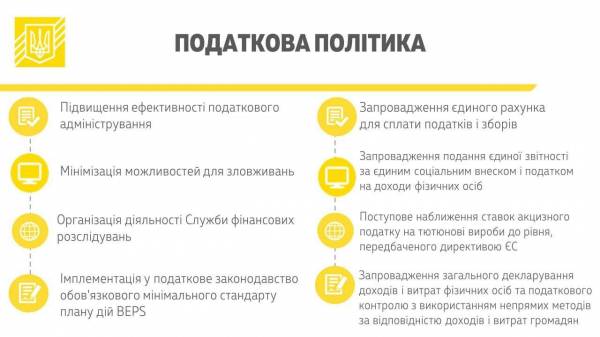 Yesterday the Cabinet of Ministers at its meeting approved the main directions of budgetary policy over three years (2018-2020). According to the government forecast the economy in three years will grow by 11%, inflation will decrease to 5%. This, according to Finance Minister Alexander danyluk, the conservative scenario. Public debt will decrease from 66,8% to 55% of GDP and the budget deficit from 3% to 2% of GDP.
The government also identified what reforms will Fund over the next three years. This is primarily a reform of medicine, land and pension reforms, as well as changes in the tax system and decentralization.
Comments
comments