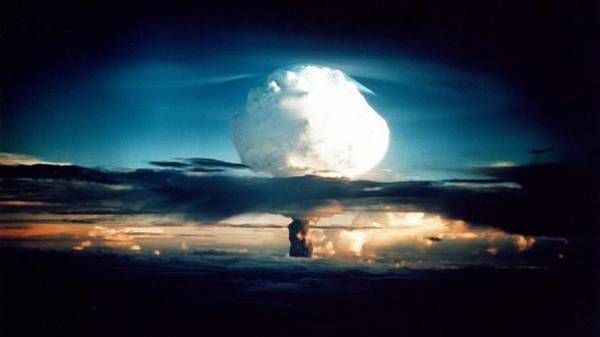 Russia was able to create around the perimeter of the country's solid radar field, which will allow to prevent a potential nuclear strike on the Russians. This was stated by the Russian defense Minister Sergei Shoigu, Interfax reported.
According to him, the radar field covers all the strategic aerospace directions and flight paths of ballistic missiles.
"All this (the creation of new radar stations – if) allowed for the first time in the history of new Russia to create the perimeter of our country, a continuous radar field system of missile warning at all strategic aerospace directions and for all types of flight trajectories of ballistic missiles," – said Shoigu.
Shoigu also stated that the strategic nuclear forces of Russia are maintained at a level that guarantees the solution of problems of nuclear deterrence.
"They are supported at a level which is guaranteed to solve the tasks of nuclear deterrence. In the strategic Missile forces in combat-ready condition are 99% of launchers, of which 96% is in constant readiness for immediate launch," – said the Minister of defence of the Russian Federation.
Earlier it was reported that the U.S. intelligence community (STRATCOM), together with the strategic command of the US military are going to know how Russia and China can "recover" in case of application by them of a nuclear strike.
As wrote the publication The National Interest, Moscow, unlike Washington, has special missile defense capable of repelling a nuclear attack, making the Russian capital the most secure city in the world.
Comments
comments