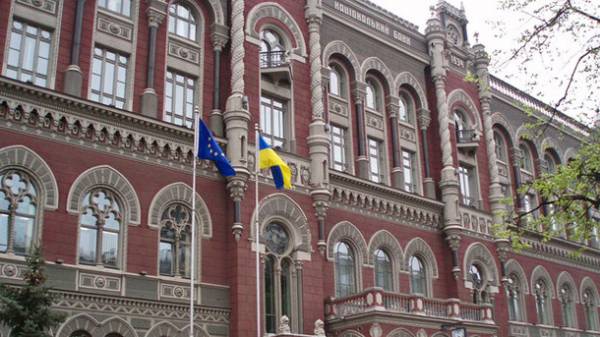 The National Bank of Ukraine (NBU) announced significant acceleration of the inflow of hryvnia deposits in the banking system of the country. This is stated in the message on the website of the national Bank.
As the press service of the NBU, at the end of April 2017 the money supply increased by 1.3% – up to 1089 UAH billion, which was primarily due to the growth of cash in circulation outside banks – 3.0% month-on-month (m/m), and balances on deposits in national currency – by 1.9% m/m.
The NBU said that the growth in balances of hryvnia deposits of the population in April of this year accelerated to 4.1% m/m. Such dynamics was provided by a combination of factors, noted in the national Bank.
"First, rapidly rising wages, which is reflected also in the dynamics of deposits. Secondly, there is the attractiveness of Deposit products banks amid expectations for a further decline in Bank interest rates on borrowed funds and revalvatsionnye trend on the foreign exchange market. At the same time, the hryvnia Deposit portfolio of business by the end of the month virtually unchanged. In General, balances on deposits of businesses and households in national currency for the month increased by 1.9% m/m", – explained in NBU.
Along with this, recorded growth of 0.8% m/m residue on deposits of businesses and households in foreign currency (in dollar equivalent). According to the Central Bank, this was caused by an increase in funds of the corporate sector (by 1.7% m/m), mainly due to the significant amounts of foreign currency revenues, and funds of the population (0.3% m/m).
However, the NBU said that the dynamics of credit activity in April remained weak.
The balances of the loans granted by banks to businesses and households in national currency for the month rose 0.3%, and in foreign currency (in dollar equivalent) declined by 0.1%.
A slight increase in hryvnia loan portfolio business (0.4% m/m) continued to reflect the growing needs of enterprises for working capital. The balances of loans provided to the population in national currency remained almost at the level of the previous month, said the NBU.
In April 2017, despite the slowdown, continued decline in the value of loansgranted to corporate sector in national currency. Within a month, the cost of hryvnia loans to businesses fell by 0.5 percentage points since the beginning of the year by 2.4 percentage points to 14.3%, summed up in the Bank.
Comments
comments