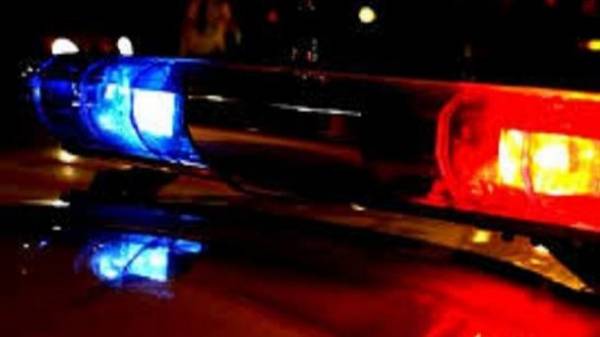 The fugitive who blew up a cash machine and seriously wounded the militiaman in Sumy, tried to escape on the official car of police protection. Reports a press about it-service of Prosecutor's office in Sumy region.
"Police received a wound in the neck and head. In the future, the attacker tried to escape by the official car of police protection. However, law enforcement officers, using his service weapon, stopped him and arrested, while the attacker was wounded the lower extremities", – stated in the message.
Currently, with the inspection of the scene on the top of the ATM machine damage in the form of deformation of the walls of the traces of the explosion from the inside, note in Prosecutor's office.
"Clarified that the ATM undermined by the intake gas to the inside of its design and subsequent arson. From a scene seized two magazines with funds that were nearby the ATM, a pistol belonging to the robber and fired cartridge cases," – said the press service of the Prosecutor's office.
The condition of the wounded. As the press service of the police of the Sumy region, the attacker stopped firing only when he ran out of ammunition. At this time he was detained by police. Attacking there was an inhabitant of Kiev region 1982 year of birth.
"As a result of incident the senior police Sergeant, wounded detainees, diagnosed a gunshot wound of the forearm of the left hand (on the flight), neck and larynx (diagnosis is made), he was hospitalized in Sumy regional clinical hospital, where doctors are fighting for his life. The arrested criminal received three gunshot wounds, two of them – right and left foot. It has also been hospitalized," added the police.
The information is recorded in the Unified register of pre-judicial investigations with preliminary legal qualification under part 4 St. 187 (robbery), part 2 of article 194 (intentional destruction or damage to property dangerous way), article 348 (attempt on the life of the employee of law enforcement body), CH. 1 St. 263 (illegal handling of weapons, explosives), part 2 of article 15 / part 3 St. 289 (attempted illegal taking the vehicle) the criminal code of Ukraine.
34-year-old attacker was detained. Now establish circumstances of crime.
It also checks participation of the detainee in eight similar robberies of ATMs in the region in the period from August 2016 to February 2017.
We will remind, today in Sumy there was a police shooting guards and armed men who blew up a cash machine. The result was seriously wounded a police Sergeant. Now the man is in serious condition in intensive care. The attacker, during his detention, law enforcement officers wounded in the leg. The malefactor is detained, to it threatens till 15 years of imprisonment.
Comments
comments