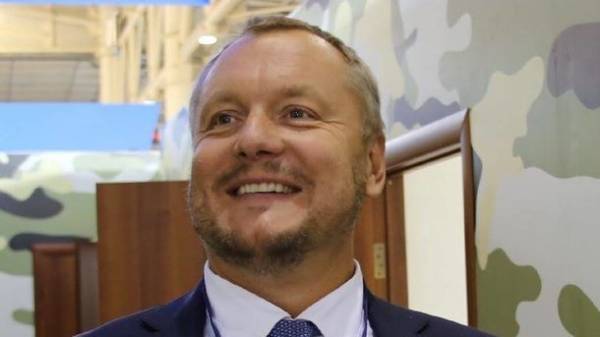 The Crimean Prosecutor's office opened a criminal case against people's Deputy Andriy Artemenko, who is suspected of treason. This is stated in the document published by the General Prosecutor Yuriy Lutsenko on his page in Facebook.
"Artemenko, as people's Deputy, performing his duties of the MP in January 2017, being abroad, by prior agreement with the authorities of the Russian Federation has committed treason, namely provided to a foreign state (Russia. – Ed.) assistance in conducting subversive activities against Ukraine", – the document says.
Also, it is noted that the MP is suspected of incitement to transfer to a long-term lease in Crimea, which is Ukraine's territory, which could legitimize the occupation of the Peninsula.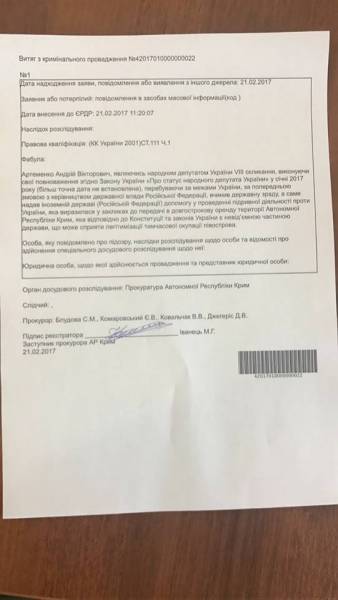 We will remind, The New York Times reported that the people's Deputy Andriy Artemenko has developed a plan for peace between Ukraine and Russia and the lifting of sanctions against Moscow. Supposedly the plan was transferred to the former Advisor to Donald trump to Mike Flynn shortly before the resignation of the latter.
The plan, according to The New York Times, provides for the withdrawal of Russian troops from the Donbass and the national referendum on the surrender of the Crimea is leased by Russia for 50 or 100 years. In addition, Artemenko has allegedly provided evidence of corrupt activities of Petro Poroshenko, which included the names of the companies and Bank transfers.
It also became known that on 20 February the faction of the Radical party decided to exclude from the faction people's Deputy Andrey Artemenko for his "plan".
Comments
comments