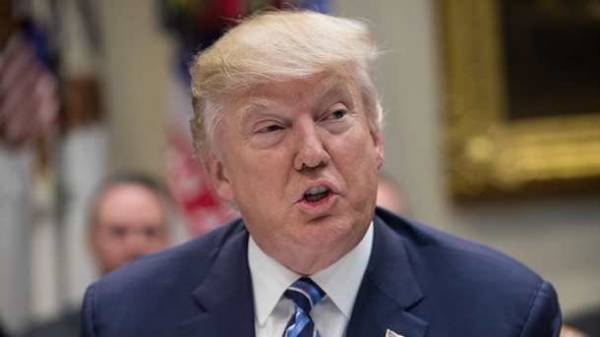 Russian media "love" of Donald trump. About it writes The Financial Times, reports Inopressa.
As noted, after trump made several statements, which had severely affected the Kremlin, he almost completely disappeared from the airwaves of the Russian media
"The leading Russian news TV program coming on Sunday evening, the last months have given even more airtime flattering coverage of the President's actions of Donald trump, than Vladimir Putin," writes The Financial Times.
"However, since then, trump has sent in the resignation of national security adviser Michael Flynn because of his contacts with Russia and made last week a few of the statements touched the Kremlin, he almost completely disappeared from the airwaves," – said in the article.
Last weekend the host of "Vesti Nedeli" Dmitry Kiselev was restricted to just a few brief remarks, expressing sympathy, noting that Trump "had failed to get a new place" because of problems with the American press.
Obvious attack trump against Russia last week – the White house announcement that it expects Moscow to "return the Crimea" Ukraine – confirmed the growing feeling: maybe trump is not as Pro-Moscow President, as many hoped? But, according to Putin's press Secretary Dmitry Peskov, the Kremlin never "fueled excessive illusions" about trump, "why we have nothing to be disappointed", reports.
Earlier it was reported that in the near future the Russian state TV channel "Russia" will minimize coverage of what is happening in the USdue to the statements of us President Donald trump about the Crimea.
According to the source, on 15 February, the newspaper received the corresponding instruction manual which suggests the journalist was briefed by the Kremlin.
Comments
comments