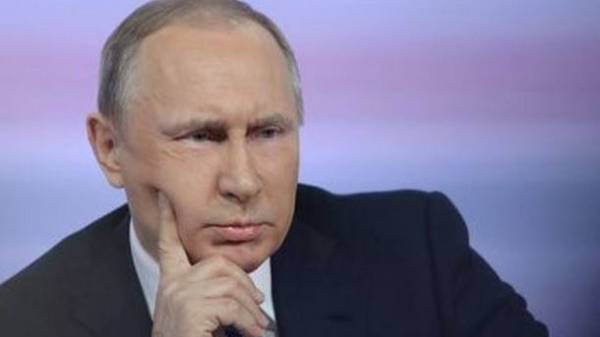 Russian President Vladimir Putin expressed condolences to the family of the deceased's permanent representative to the UN Vitaly Churkin. This is stated in a telegram to Russian leader at the Kremlin website.
"His untimely death is a severe, truly an irreparable loss for Russian foreign policy. Vitaly Churkin was, without exaggeration, one of the most prominent diplomats. He was entrusted with responsible posts in the Central apparatus of the Ministry of foreign Affairs and abroad. But most clearly his ability manifested during the work of the Permanent representative of Russia to the UN," – said in the telegram.
It should be noted that Churkin, the UN has regularly blocked resolutions on Ukraine and Syria, who were not in favor of Russia, for which in the direction of the Russian delegation sounded not a little criticism from the world community.
"For more than a decade, sometimes in extremely arduous conditions, he firmly and consistently defended the Russian position on major international issues, which required enormous effort and complete dedication," added Putin.
Yesterday, February 20, in new York, died the permanent representative of the Russian Federation to the UN Vitaly Churkin, the day before your 65th birthday.
It is reported that Vitaly Churkin, died Monday morning local time in the building of the Russian diplomatic mission in Manhattan due to heart problems. Diplomat became ill about 9:30 a.m. in the building of the diplomatic mission of the Russian Federation, he was unconscious when paramedics arrived.
Comments
comments