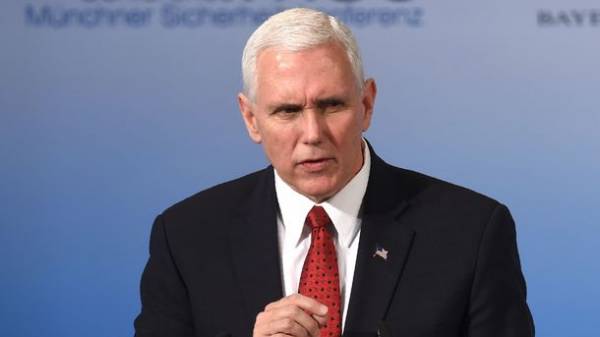 The parties to the conflict in Eastern Ukraine must observe the ceasefire, said on Monday Vice-President Mike Pence.
"We urge both sides to observe a ceasefire, which should come into force", – he said at a press conference in Brussels.
Pence expressed hope that the cease-fire will really be able to implement.
Previously Mike Pence stated that the U.S. will continue to demand from Russia to fulfill its obligations under the Minsk agreements.
"We need to ensure that Russia fulfills the Minsk agreement. The U.S. will continue to demand that Russia was responsible with finding new common ground with Russia," said Pence.
According to the Vice-President of the USA, President of trump believes that through finding new common ground with the Kremlin it is possible to achieve progress in the implementation of the Minsk agreements.
Comments
comments