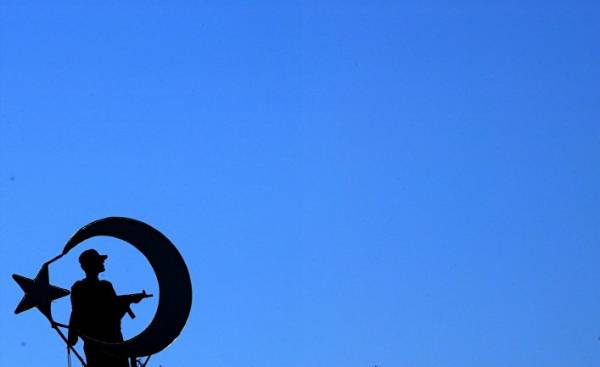 A majestic building in the heart of Washington hall named after Andrew W. Mellon Foundation (Andrew W. Mellon). It is a work of architecture that was built while remaining faithful to the neoclassical style and designed capacity of 700 people, has witnessed many historic events.
Who not only visited this magnificent place. This room repeatedly went almost all American presidents. There were historic agreements, representations. We note that President Recep Tayyip Erdogan during his recent visit to Washington made in this hall in front of the Turkish and American businessmen.
65 years ago this building was announced about the agreement that determined the future of the Middle East and Europe.
In this building was cut the red ribbon on the admission of Turkey and Greece in NATO.
In this hall was crowned the "marriage" that defined a vital of the strategy of Turkey in the defense sphere to the electoral system.
65 years of passion in marriage by NATO and Turkey continue to boil! Although 65 years ago, the world looked quite different, these relations for so many decades, it seems, has retained its turbulent nature.
On the one hand, Turkey cooperates in Syria is not only a founder of NATO and the US, but equally to Russia. On the other hand, the world is questioning the dedication of the United States NATO. While President of the United States Donald trump is under attack and accused of intention to build closer relations with Russia, Vice-President Mike Pence (Mike Pence) said that the United States will continue to focus on strengthening NATO, but European countries should increase their defense spending.
In Turkey, on the one hand, growing just condemnation against NATO, with the Putin regime different circles in Turkey, as in Europe, are treated with favor.
But on the other hand, there are those circles in Turkey who are skeptical approach to the Turkish-Russian rapprochement and Express concern about it…
Comments
comments