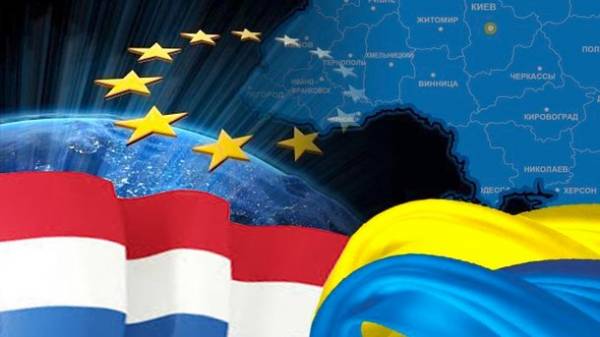 The Dutch economy will receive a positive but small growth effect due to the action of the Agreement on free trade area (FTA), the EU and Ukraine. In particular, the expected growth rate of 0.03% of GDP or 177 million euros. This is stated in the report of the Research Institute SEO Economisch Onderzoek, created on the basis of the faculty of Economics of the University of Amsterdam, writes "Capital".
It is projected that as a result of the FTA, Dutch exports to Ukraine may increase by almost three times, from 1.5 billion euros to 4.2 billion euros. Dutch imports from Ukraine are forecast to almost double from 0.7 billion euros to 1.3 billion.
"The overall impact on the economy of the Netherlands is also positive, but small. Taking into account all direct and indirect consequences for mutual trade and trade with third countries, the Dutch real GDP will increase by 177 million euros as a result of the free trade agreement. This is equivalent to an increase of 0.03% relative to GDP in 2015", — said in the report.
The authors of the document remind that the Netherlands is still not finally ratified the FTA agreement between the EU and Ukraine, but it shall be applied provisionally from 1 January 2016.
"Dutch exports to Ukraine declined significantly in the period from 2012 to 2015, but increased by 18% during the first 11 months of 2016. The recovery in exports coincides with the first year in the implementation of the FTA on a temporary basis," the report said.
In 2016 the Dutch exports to Ukraine increased due to machinery and equipment as well as plant products. "To some extent by increased exports from the Netherlands in 2016, most likely, was due to the recovery of the previous fall, which occurred during the armed conflict in Eastern Ukraine in 2014-2015", — noted the authors.
Recall that the lower Platea of the Dutch Parliament will vote for the ratification of the Association agreement between Ukraine and the European Union on 23 February. The upper house (Senate) will vote after the parliamentary elections in March, during which elected the lower house. It is expected that the Dutch Parliament will ratify the Association Agreement in two to three months.
Comments
comments