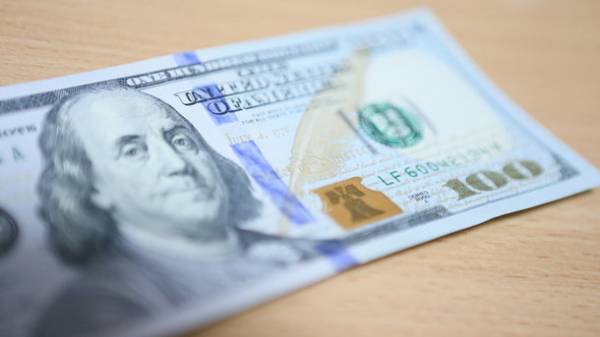 Clearing the dollar on the interbank currency market of Ukraine increased by 8 – 9 cents and as of 15:00 has reached the psychological mark of 27 UAH/USD. So, an auction is held with the following quotes:
the US dollar accounting period by 26.96/27 UAH;
Euro of 28.92/28,96 UAH;
the Russian ruble 0,4642/0,4652 UAH.
The dollar during trading: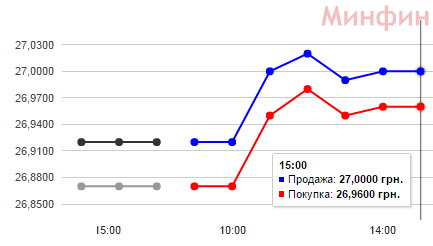 Bidding on the dollar are, according to analysts, on minimal activity. Supply and demand are balanced. At 15:00 was 432 transactions in the amount of 212,34 million dollars at the average exchange rate from 26.98 UAH/USD.
We will remind, the official hryvnia exchange rate NBU fell slightly today – the national Bank of Ukraine (NBU) has established such rates of major foreign currencies against the hryvnia:
1 US dollar UAH of 26.88;
1 Euro – 28,55 UAH;
10 Russian rubles – UAH of 4.54.
According to analysts Forex club, the hryvnia on the cash market in March may be in the range of 27 – 28,5 UAH per dollar. Experts explain that in March and April, the hryvnia traditionally stronger. In the "Alpari" note that the stability of the hryvnia in early spring, will depend on the tranche of the IMF.
In addition, according to experts, to derail the hryvnia exchange rate can blockade on Donbass, although noticeable for ordinary citizens, the economic effect of the embargo may occur only after several months.
Comments
comments