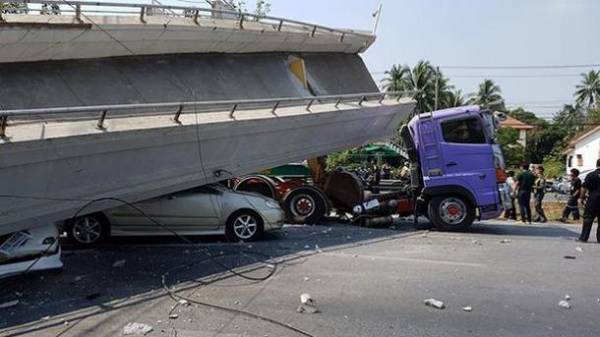 In Thailand, the excavator that was being transported by a truck, knocked down a bucket is a pedestrian crossing over the freeway.
The incident occurred on the morning of 21 February, on highway 334 in the province of Ang Thong in Central Thailand. The driver of a pick-up truck which was carrying an excavator, did not calculate the dimensions, causing the bucket of the excavator crashed into a pedestrian crossing.
The fallen section of walkway crushed a few cars. While there is information about one injured, reports the Bangkok Post.
The movement of vehicles on the freeway in the area of the accident stopped to eliminate its consequences.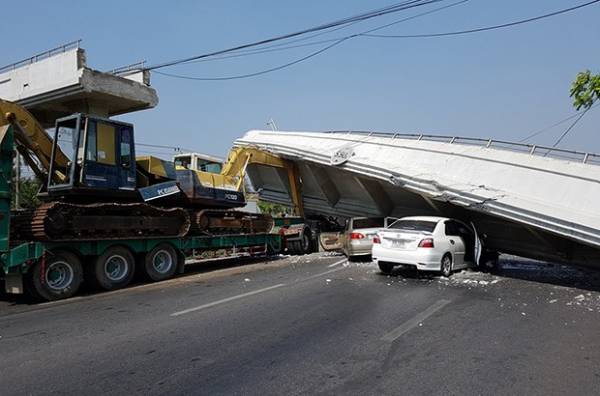 Comments
comments