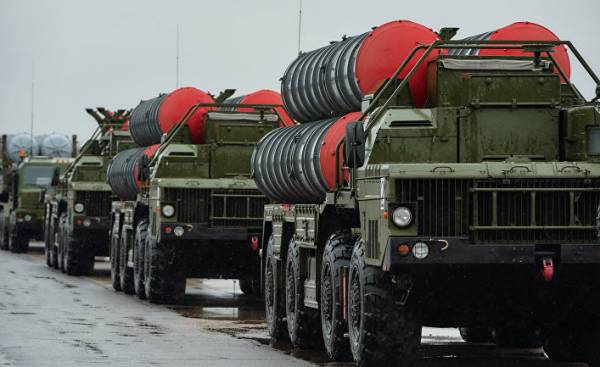 When Turkey refused to Chinese missile systems from America and Europe began to receive proposals of "joint production". The most notable of these companies was the us defence industry giant Lockheed Martin and a consortium MEADS with German and Italian participation. Representatives of MEADS, which in early February had a chance to talk and I expressed a willingness to cooperate on many issues, including a joint production with Turkey, the transfer of technology, integration of the existing potential of Turkish companies in the system, but stressed that they needed some time below before bidding to better present yourself.
When this important proposal, which there is nothing wrong with the point of view of satisfaction of requirements of Turkey, I told one important official from the capital Ankara, he met it with a smile. As I understand it, some companies from America and Europe did a much better offer.
On the other hand, I'm specially interested, as the beginning of a favorable period in Turkish-Russian relations will be reflected on the missile question, but could not get any clear, satisfactory answer. Russia, apparently, yet at the negotiating table a proposal which would go beyond the sale of missiles. Perhaps something was discussed, but I was not able to learn the details of this question. However, yesterday came the news, which began to show some details.
The Minister of industry and trade of Russia Denis Manturov said that the Russian concern aerospace defense "Almaz-Antey" can produce air defense systems s-400 to Turkey in case of signing of the contract with Ankara. There has been a visible progress that I see in this message. While previously Russia offered s-300, now it came to the point: "We can give and s-400". However, parts such as joint production, transfer of technology, no. General Director of the Russian state company rostec Sergey Chemezov also said that Russia and Turkey are negotiating the sale of anti-aircraft missile systems s-400.
At the same time, despite the coldness of the Obama administration, the new President of the United States trump the probability that the tender for the purchase of anti-aircraft missile systems long-range Turkey will change its course to the West, in order to satisfy their demands seem even higher.
Comments
comments