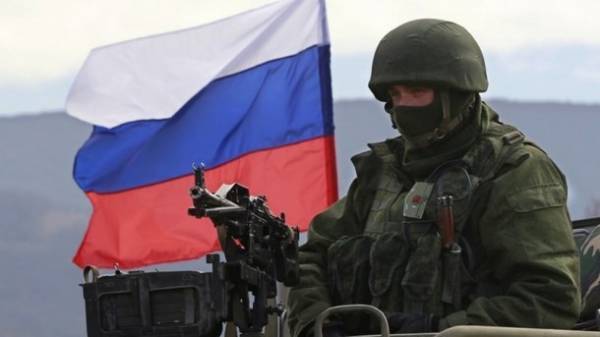 The bill on the reintegration of Donbas will allow to legally recognize Russia as the aggressor. Told about it on air "5 channel" people's Deputy Iryna Lutsenko, reports UNIAN.
"The most important thing introduced what novel introduced the bill? First and foremost, for the first time at the legislative level, is the notion that Russia is aggressor country. It is very important for us and for our partners. For the first time, we decided, and it does not mean that we declare war on Russia, we have a war, no. It is a country-aggressor. Here clearly identifies international points that give us the opportunity to formulate," said the MP.
SEE ALSO
To recognize the occupied: the published text of the draft law on the reintegration of Donbass
In addition, the provisions of the document on the reintegration of Donbass Ukraine will be able to refer to the 51st article of the UN Charter regarding self-defence.
"This means that Ukraine has the right to Samooborona. This again is not war, and self-defense. And this is to ensure that the international monetary Fund gave us money, it's for investors", – said Lutsenko.
According to her, Ukraine is not responsible for the situation in the occupied territory of Donbass.
SEE ALSO
In the Parliament revealed the reasons for delay with the recognition of the occupation of Donbass
"There are clearly defined tools, the motivation and the means by which the President of Ukraine suggested to the society at the legislative level, to reintegrate the Donbass, to return to the territory. The law clearly focused on the return of the temporarily occupied territories of Donetsk and Luhansk, rather than the Crimea", – Lutsenko added.
As said Irina Lutsenko, the bill on the reintegration of Donbass is 99.9% ready for submission and registration in the Parliament. She noted that Ukraine has held consultations with the countries "Norman Quartet" and the United States on this issue.
Comments
comments