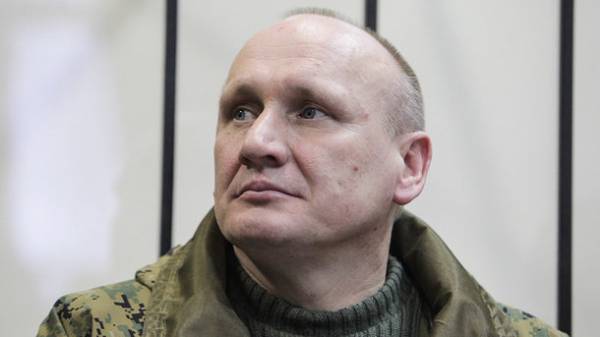 The police released the Chairman of the organization of Ukrainian nationalists (OUN) Nikolay Kohanivsky and his associates arrested because of the riots in Kiev. This was stated by the Kohanivsky.
"Me and my sister out already. Wrote an administrative offense", – MSG Kohanivsky in the night from 19 for February 20 on his page in Facebook.
In addition, the MP from the Radical party Ihor Mosiychuk was admitted posted in the photo Kohanivsky on the threshold of the Desnyansky district Department. Associates Chapter OUN holding a sign with the walls of the Department: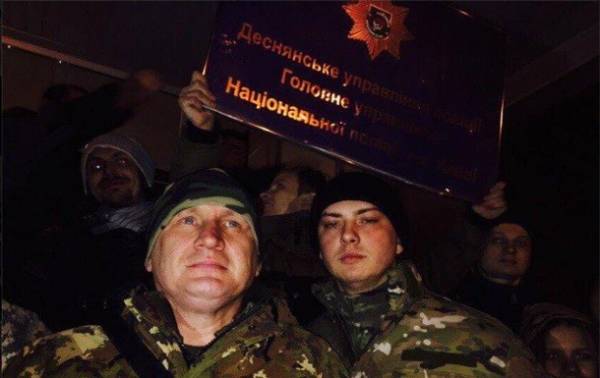 We will remind, in the evening of 19 February, after several fights in the center of Kiev police detained Kohanivsky and several of his associates. The clashes began after the protesters approached the metal detectors. We could hear the explosions of firecrackers. In the column of nationalists was a few hundred people. Later it became known that during the clashes of protesters on European square with the police, seriously injured a police officer. The police reports that did not use force to demonstrandum.
In the Donbass lasts the blockade of the coal, with the active participation of several people's deputies of Ukraine. Upon blocking of railway lines in the Luhansk oblast Prosecutor's office opened criminal proceedings.
In turn the Prime Minister-the Minister Vladimir Groysman declared that will not allow the embargo to organize the fight against the Ukrainian people. The Prime Minister reminded that two weeks ago people risked their lives to restore the operation of enterprises in the town.
The website "Today" to find out the threat is a blockade of Donbass. According to experts, the consequences could be disastrous.
Comments
comments