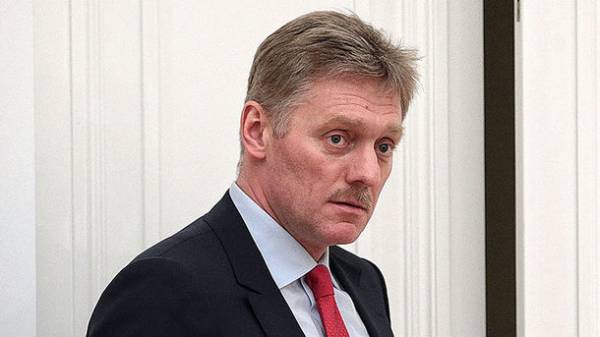 Press Secretary of the President Dmitry Peskov said the irresponsible statement of the Prosecutor of Montenegro of Milivoja of Katnica that the official authorities of the Russian Federation had prepared a coup in this country.
"We regret due to the fact that sound from lips of official representatives of senior such charges (in the preparation of the Moscow coup in Montenegro), – he declared to journalists. Is too serious a word, to pronounce them not to support any reliable information. This, at least, irresponsible."
A Kremlin spokesman said that refers to the statement of the Prosecutor "very negative".
"Day by day fix some of the absurd accusations against Russia, day after day, refute these accusations, he stated. In particular, we responsibly declare that there can be no question about the involvement of official Moscow and official Russian side to some internal developments in Montenegro".
Peskov said that Russia did not intervene, interfere or meddle in the internal Affairs of other States. "Especially in such States as Montenegro, with which we certainly have very good relations," he added.
The special Prosecutor of Montenegro Milivoje Catnic in a speech in Montenegrin broadcast the "First channel" (TV Prva) stated that some of the "Russian authorities" were involved in a coup attempt during elections in the country in October last year to prevent the accession of Montenegro to NATO. According to him, such conclusions based on the testimony of defendants and their data conversations.
According to British newspaper the Sunday Telegraph, British and American intelligence services collected evidence of Russian involvement "at the highest level" to last year's coup attempt in Montenegro.
Comments
comments