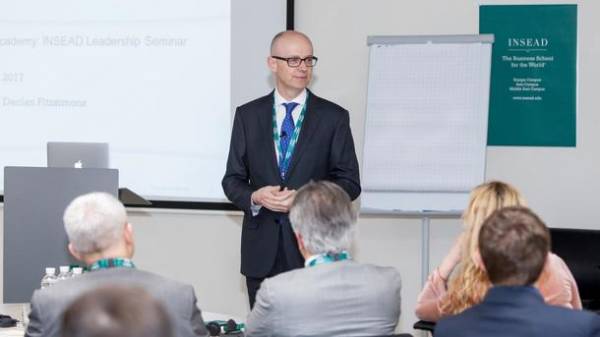 Meeting of the INSEAD Leadership Session 2017 gathered more than 70 top managers of large Ukrainian companies. During the event, the Professor business-schools INSEAD shared the global trends of leadership development. These and many other practices, for more than 5 years successfully implemented in the framework of the Executive MBA program "Energy Leader", developed by the DTEK Academy in cooperation with INSEAD.
"With school INSEAD we cooperate for a long time, it is a strategic partnership. We strive to open before the leaders of DTEK and other Ukrainian companies the opportunity to receive business education of international level. We understand that investing in the development of leadership potential is not a fashion trend, it is a question of survival in this country and the success of Ukraine in the future," said Director of personnel management of DTEK Alexander Kucherenko.
In turn, representatives of INSEAD – Director of business development stéphane Grand-Chavin and Professor Declan Fitzsimons – during the discussion participants shared the global trends in the development of leadership potential.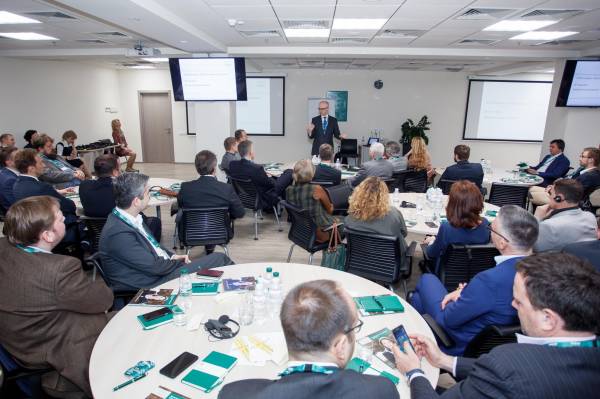 Declan Fitzsimons talked about transformational and adaptive leadership, paying particular attention to the need for continuous learning and improvement of top managers. "Leadership, turned into a simple set of skills is a bad thing, because skill is the comfort. Effective leadership is not a neutral or comfortable positions. To find breakthrough solutions to business leader needs to set challenges, first of all, to himself," said the Professor, INSEAD.
The event ended with an informal networking, where graduates of MBA programs, INSEAD shared his success stories after the training.
Comments
comments