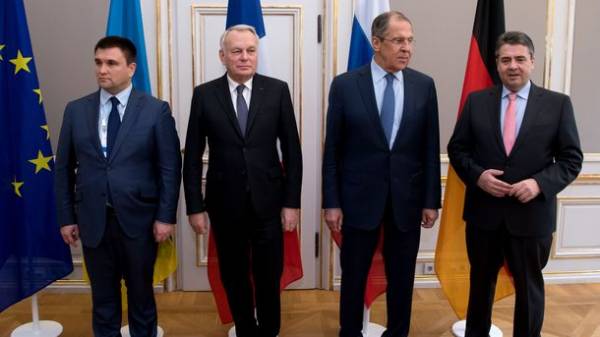 The foreign Ministers of Ukraine, Germany, France and Russia on Saturday in Munich have started negotiations on the situation in the Donbas. Negotiations take place on the sidelines of the Munich security conference.
Earlier, the Minister of foreign Affairs of Ukraine Pavlo Klimkin said that does not expect a breakthrough from this meeting.
"A breakthrough from tomorrow's meeting is not expected. We have security, we will consistently put pressure on the humanitarian dimension, will raise the issue of the road map", – he told reporters on arrival in Munich on 17 February.
According to him, Ukraine in the negotiations raise two key issues – security and the humanitarian sphere. In particular, we will focus on the access of the OSCE mission on the entire territory of Donbas, as well as its access to the border.
"It's two priorities. But for the head of the German foreign Ministry's first meeting will be an opportunity to look not only at the content," – said Klimkin.
As you know, the last meeting of foreign Ministers of "Normandy format" held in Minsk in November 2016.
Comments
comments