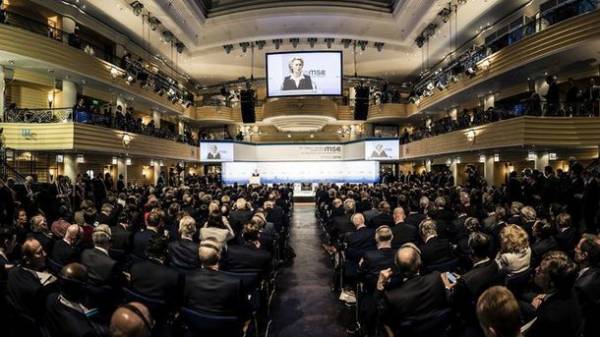 The President of Ukraine Petro Poroshenko will be able to use the platform of the Munich conference in order to inform the world community about the problems of the Ukrainian question associated with the conflict in the Donbass. This was stated by the TV channel NewsOne, a former Minister of foreign Affairs of Ukraine Konstantin Grishchenko
He noted that the conference of world politics will consider the question of Donbass and Crimea and Poroshenko is a great opportunity to speak to this issue.
"The issue of the Crimea and Donbass at the conference will be considered together. Everyone understands that the Minsk agreement do not work. And we need to find a way to get out of this problem, which is a very important part of the discussion. Speech Poroshenko at the conference will attract attention. I don't think he will tell something new, however, the filing of the tragedy in Ukraine is of great importance. I have been at this conference and saw how managed to change the attitude to this or that problem as a result of different performances. So even if no new entity, the issue is still very important flow, – said Grishchenko.
According to him, in the near future restrictive measures against Russia will not be canceled.
"At present I see no possibility of the lifting of sanctions. Perceive and question the warm relations of Russia with America skeptically, because before the lifting of sanctions need support in Congress who will not support this initiative. However, after six months the position may change," – said the diplomat.
We will remind, today in Munich begins the annual 53-I the Munich conference on security. This year we expect more than 500 participants, 120 government delegations, more than 30 heads of States and 80 foreign Ministers and defense, including Vice-President Mike Pence, Secretary of defense James Mattis and Senator John McCain, who will lead the Congress delegation.
In the panel discussion "the Future of the West: the fall or the return", which will begin at 18:40 to take part and Petro Poroshenko with President of Lithuania Dalia Grybauskaite, the President of Poland Andrzej Duda, Minister of foreign Affairs of Canada Christ Freeland, Secretary of state for foreign Affairs of great Britain Boris Johnson and U.S. Senator John McCain.
Comments
comments