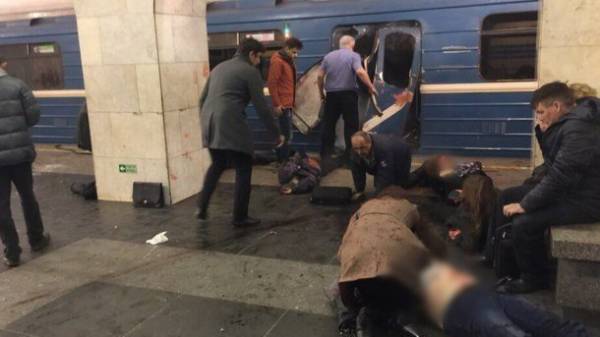 A resident of St. Petersburg Taya Perov, who was traveling in the ill-fated wagon train in the metro, described a possible bomber. She told about it in the comments life.
According to her, the man initially acting suspiciously.
"There was a man of non-Slavic appearance. In the dark jacket. Went into the car, staring at everybody with contempt. I was glad that I got to go. Got off the train, took 10 steps and behind me, there was an explosion – said Taya Perov.
According to the passenger, people began to run out from the other side, where the explosion occurred. The station was in the smoke.
We will remind, today in the metro of St. Petersburg , an explosion occurred in the subway between stations "Tekhnologichesky Institut-1" and "Sennaya Ploschad".
As it became known, the attack killed at least 10 people. Local authorities report that the explosion in the subway of St. Petersburg injured 50 people.
In turn, the President of Russia Vladimir Putin said that it is too early to speak about causes of explosions in the subway of St. Petersburg, but he does not exclude the version of act of terrorism.
Comments
comments