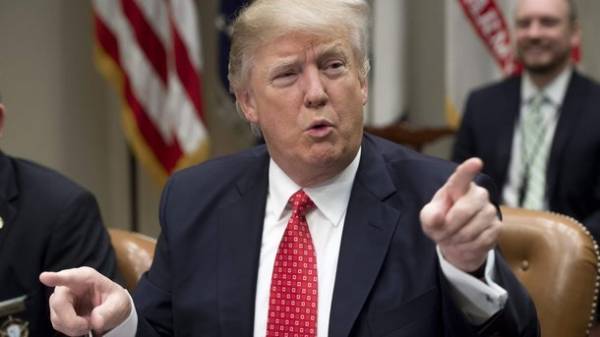 Russian state television will no longer "sing laudatory odes" to the new US President Donald Trump on friendship with Russia. It is reported Bloomberg, citing familiar with the situation sources, reports the Republic.
It is noted that the disposal of the Kremlin refers to the state TV and the presidential Administration is explained by the lack of spectator interest in the work of trump as President of the United States.
Bloomberg also notes that the decision "to moderate public expectations" about improving relations between the US and Russia came after the dismissal of adviser to the us President Michael Flynn. He resigned amid a scandal for his contacts with the Russian Ambassador to the United States.
One of the main "bumps" trump of Russia became his statement about the capture of Russian troops in Crimea. Russian officials are not so eager to rush to comment on the news from Washington, as it was before on expectations from the new administration of the White house.
In turn, the Russian journalist Konstantin Eggert podtverdil Deutsche Welle "antitremor Kremlin censorship."
According to him, the holding VGTRK, which includes including the TV channel "Russia", received the instruction, the essence of which boils down to a short phrase: "trump is no more."
"In the near future, the main Russian state television channel will bring coverage of what is happening in the United States of America to a minimum. Pro-Kremlin members of political talk shows start talking, that was always assured – no special changes with the arrival of Donald trump in the White house will not occur (although a week ago they said the opposite)," says Eggert.
Previously the British newspaper Financial Times wrote that the resignation of national security adviser Michael Flynn makes any reboot or "a great deal" of US President Donald trump with the Russian leader Vladimir Putin is less likely. As noted, after the resignation of Flynn for trump change approach to Russia or any concessions on sanctions will be even more risky step.
Recall that recently the White house announced that Donald trump expects that Russia will be engaged in de-escalation in Ukraine and return Crimea.
Comments
comments