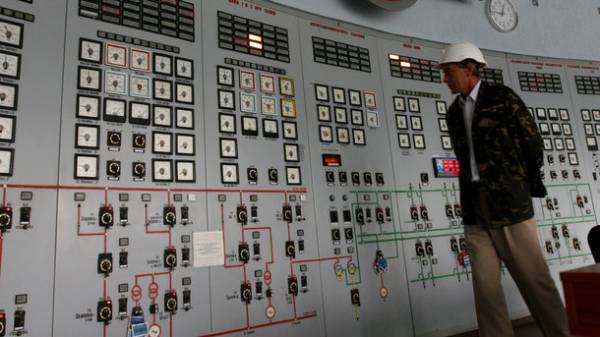 Today, February 17, in Ukraine introduced a state of emergency in the energy sector. State of emergency declared for a month, but if necessary may be extended.
In the corresponding rasporyajenii Cabinet poasted that the state of emergency required to maintain energy balance in the country and ensure stable operation of the power system. The state of emergency imposed "in connection with the blocking of cargo transportation of coal of the anthracite group", noted in the Cabinet.
The state of emergency will allow you to control power in manual mode, if necessary – to turn off the light and enter to the individual companies terms of energy consumption.
In particular, predusmatrivaet that "Ukrenergo" in the framework of the state of emergency can apply a schedule of hourly power outage, based on the available fuel reserves. Such a schedule, the companies shall coordinate with the Ministry of energy.
However, as previously assured the Prime Minister Volodymyr Groysman, rolling blackouts are possible only in the case that the situation with coal supply from Donasa will not change.
"Blackouts will occur only in critical situations, and we will in advance to inform about it", – said Groisman.
As you know, in Ukraine a few weeks, a group of "activists", who call themselves veterans of fighting in the Donbass, blocking the supply of anthracite coal from the so-called "republics". The coal of this group is extracted only in occupied territory and it depends on the generation of electricity and thermal energy. Available reserves of coal in Ukraine will last for a maximum for forty days, but the state of emergency stocks can "stretch" a hundred days.
Earlier "Today" addresses the major issues state of emergency in the energy sector: the website found that the introduction of state of emergency mean for Ukrainians, as well as who and when will remain without electricity.
Comments
comments