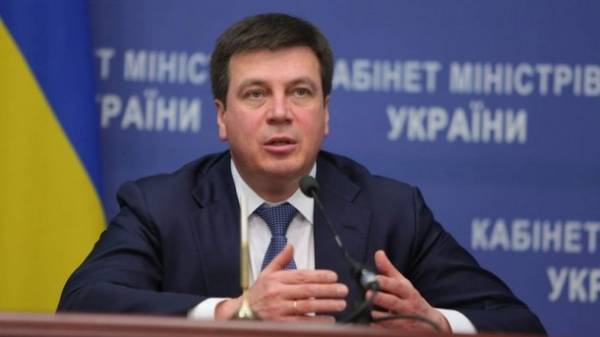 The Ukrainian government on Thursday will instruct the heads of regional state administrations jointly with power companies and industrial enterprises to develop a schedule of electricity consumption to reduce consumption in peak load hours, said Deputy Prime Minister – Minister of regional development, construction and housing and communal services Gennady Zubko.
"Tomorrow we will give instructions to the heads of regional administrations along with power companies with the industry to develop a plan-schedule of consumption in order to reduce the consumption in peak load hours", – he said during an extraordinary meeting of the Cabinet of Ministers on Wednesday.
According to him, in accordance with the minutes of the meeting of Crisis energy headquarters, the largest industrial region of Dnipropetrovsk, Kyiv, Poltava, Sumy and Chernihiv already held the headquarters for emergency situations in order to revise schedules hourly schedules and more time to look at the generating capacity located in these areas.
"But not only in industrial regions, it concerns all areas which today consume electricity. So tomorrow will be given recommendations on how to revise and how to ensure the consumption in peak load hours", – said Zubko.
As reported today, the Cabinet introduced a decree on emergency measures in the energy market because of the blockade of Donbass.
Recall that the blockade continues for more than two weeks. Upon blocking of railway lines in the Luhansk oblast Prosecutor's office opened criminal proceedings, and members of Parliament need to immediately convene the national security Council.
In turn the Prime Minister-the Minister Vladimir Groysman declared that will not allow the embargo to organize the fight against the Ukrainian people. The Prime Minister reminded that two weeks ago people risked their lives to restore the operation of enterprises in the town.
The website "Today" to find out the threat is a blockade of Donbass. According to experts, the consequences could be disastrous.
Comments
comments