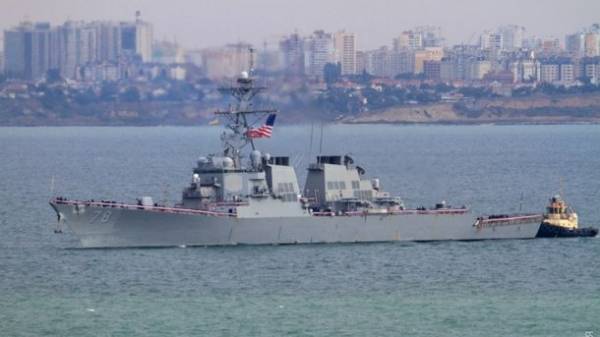 The HSE expressed concern about the rapprochement of the Russian military aircraft with the American destroyer USS Porter in the Black sea, occurred on 10 February, the TV channel "112 Ukraine" with reference to Reuters.
This was stated by the representative of the armed forces of the United States, Danny Hernandez.
According to him, these incidents are "unsafe and unprofessional". Hernandez added that the armed forces of the country have recorded three incidents — the first time the destroyer came close two Russian su-24, then one of the su-24, and then anti-submarine aircraft Il-38.
According to Hernandez, the US destroyer sent requests to each of the planes, but received no response.
The defense Ministry denied the approaching aircraft from Russia and the US destroyer in the Black sea.
We will remind, earlier in the Pentagon declared that the Russian ship has made dangerous maneuvers when approaching American destroyer in the Mediterranean sea.
Comments
comments