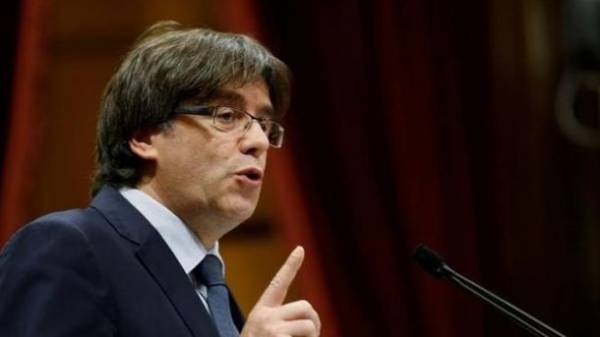 Catalonia intends to unilaterally declare independence if the Spanish authorities will not allow to hold a referendum, reports the newspaper El Pais, citing a draft bill of the Catalan autonomy, reports RBC-Ukraine.
"If the Spanish government prevent the holding of a referendum, the law will come into force in full and as soon as the Parliament (the region) will fix that obstacle," the document says.
It is also reported that in case of approval of the referendum, the government of Catalonia intend to put to the vote the following question: "do you Want Catalonia to become independent from the Spanish government?".
It is planned that a possible referendum could be held on 24 September or 1 October. In addition, the draft law foresees that Catalonia would become a parliamentary Republic and will remain in the EU. It is expected that the head of Catalonia Carles Pujdeme will perform may 22 at the city hall of Madrid, where in recent times will offer to agree on the terms of the referendum.
We will remind, earlier it was reported that Spain's constitutional court blocked a referendum on the highlighted part.
Comments
comments