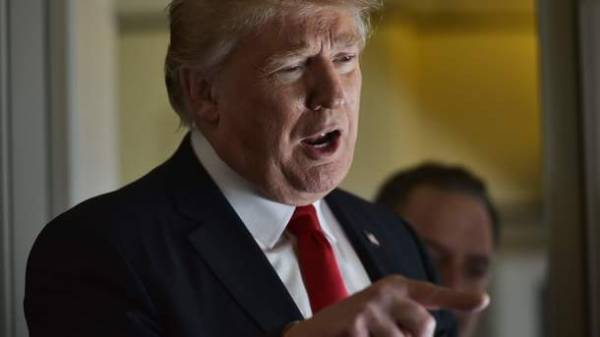 Americans were divided almost equally on the question whether they approve of the activities of Donald trump as President of the United States, according to a survey by broadcaster Fox News – reports "RIA Novosti".
So, 48% of respondents said that they approve of trump, and 47% disapprove. While opinion was divided strictly on party lines, with 87% of Republicans approve of trump, and 90% of Democrats — disapprove.
Exactly half of the respondents said it was confident in the ability of trump to cope with crises. Almost as many — 49% — do not trust the ability of trump to make decisions.
Trump took office with a record low in the history of ratings in public opinion polls. For comparison, after the first month of President Barack Obama in 2009, his actions were supported by 60% of respondents.
The survey was conducted among 1,013 thousand registered voters in all States of the USA. The survey was conducted for TV channel company Anderson Robbins Research and Shaw & Company Research. The poll was conducted from February 11-13, the margin of error is plus or minus three percentage points.
Comments
comments