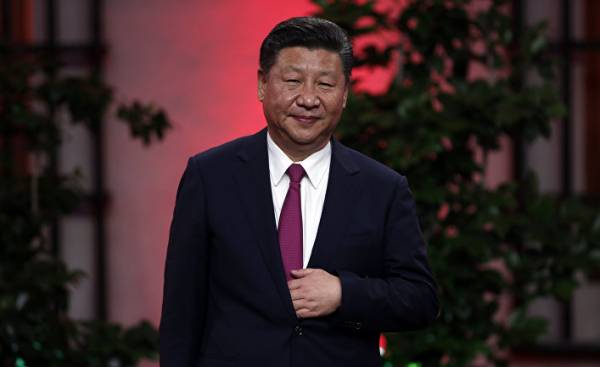 In a world where gaining strength of protectionist sentiments, one can only welcome the further rapprochement between China and Latin America. The visit of President XI Jinping to Ecuador, Chile and Peru in November last year in the framework of APEC, the second official publication of China's strategy in Latin America and momentous speech at the forum in Davos — this is all good news.
It is known that in the basis of these relations is trade, whose volume in the last 15 years has increased 22-fold (for comparison, China's trade with the US and Europe grew respectively two and three times). Currently, China is the main trading partner of Brazil, Chile and Peru. But for the past ten years, cooperation has extended to the financial sector through direct investments in telecommunications, power generation, non-waste technology, processing of lands and loans. Since 2010, China has provided Latin America loans for a total amount of 123 billion dollars, which is comparable to the loans granted by three banks of development: inter-American development Bank, Andean development Corporation and the world Bank. In addition, the growth in Chinese loans has coincided with a slowdown in economic growth and recession in Latin America, particularly in Brazil and Ecuador. That is, in economically difficult for the continent, the times China plays a stabilizing role.
Speaking about the future, the relationship between the two partners will become more integrated. But the growth potential is undoubtedly very great in trade and Finance, as well as in cooperation in addressing common development challenges such as reducing inequality and protecting the environment. For this Latin America should start to play in collaboration with Beijing equal role with it and rebuild their partnership with the new China. This new China is characterized by the growth based on consumption; social transformation due to the aging population, urban growth and expanding middle class; the structural reforms aimed at the creation of knowledge-based industries based on advanced technologies. In parallel there is an active entry into foreign markets, the acquisition of global resources and a transnational character of their companies.
In these circumstances, the exports of some traditional commodities such as metals and agricultural products will be reduced. But changing the structure of the consumer market in China will open up opportunities for the agricultural industry due to the needs of the newly emerged Chinese middle class (fish, meat, fruits, tourism) and the provision of business services to global networks of transnational Chinese companies. It is necessary that Latin America developed a modern production with the aim of improving and diversifying their production structure. The only way to overcome the current exchange of raw materials for industrial products.
The financial presence of China on the continent will continue to play an increasingly important role in bilateral relations. In this decade the investment will grow by more than two times. They will be involved in manufacturing and innovative industries. To use these links with leading world producers, we must increase the skills of Latin American workers. Half of companies in Latin America, according to their heads, faces difficulties recruiting qualified staff. This is the highest rate in the world.
In a region where there is a pressing need to Finance infrastructure and social policies, the need for new loans is quite high. However, you should ensure that Chinese funding was more diversified (by country and industry), transparent (in terms of its conditions) and stable (both on budget and on environmental level).
To implement this policy in Latin America has a regional platform and trade agreements, in particular, the Common market of the Caribbean (CARICOM), Common market of Central America, the southern common market (Mercosur) and the Pacific Alliance, which will allow you to coordinate strategy and to expand the market. In this regard, increasing the importance of negotiations, especially as China seeks to offer Asia's own trade agreement.
In a climate of increased uncertainty about the prospects for world trade openness in Latin America are praiseworthy. Her relationship with China that at a recent forum in Davos called for more consistent and efficient globalization, can help Latin America to solve such urgent tasks as improving productivity, consolidation of the middle class and the strengthening of state institutions. This in turn implies persistent implementation of the policy of diversification of production, improving the quality of goods and services, including exportable, and regional integration. This is not an easy task, but now, at the beginning of 2017, all tasks difficult. But to solve them is still possible.
Comments
comments