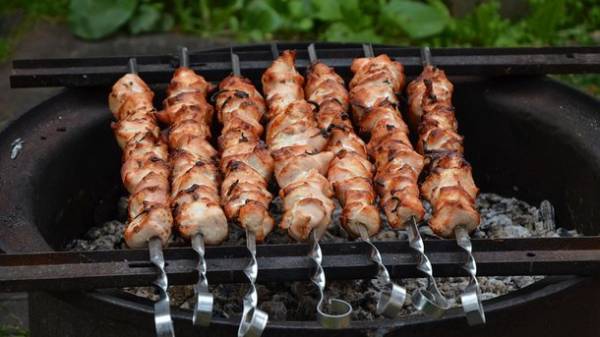 Italian police arrested a fugitive mafia boss in the moment when he was preparing a barbecue with his wife on the balcony of a house in Tuscany, where they were hiding.
56-year-old boss of the Sicilian mafia Concetto Bonaccorsi escaped from prison in Naples, where he was serving a sentence for murder, illegal disposal of dead bodies and drug trafficking, last year.
He was detained after the police, watching wife Bonacorsi noticed mafia for cooking kebabs on the balcony of the apartment the small town of Massa e cozzile, reports the Local.
Bonacorsi considered to be the head of a mafia clan Sicilian Stidda, which is one of the main competitors of the famous "Cosa Nostra".
For the first time he was arrested in 1991 on the day of the wedding. Police surrounded the Church in Catania, at the request of the mafia allowed him to still complete the ceremony of marriage, before you bring him in handcuffs.
Despite the severity of the sentence in prison Bonacorsi enjoyed a relatively mild regime. He even provided a regular three-day holiday, during one of which he escaped.
Recall, January 26, Italian police announced the arrest of 33 active members of the Ndrangheta. The suspect was charged with money laundering, drug trafficking, the creation of fictitious companies and attempted murder.
Comments
comments