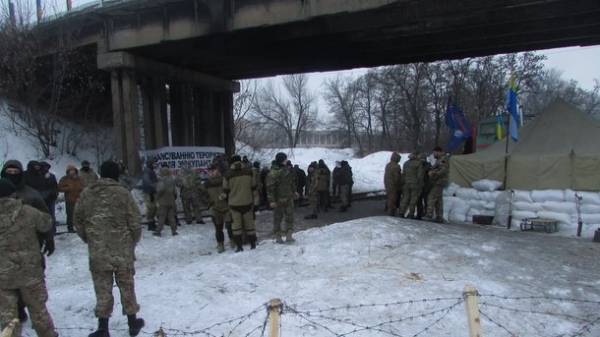 Blockade of Donbass will only complicate the lives of people on both sides of the demarcation line.
About this in comments to journalists on the forum RPR "Priorities of the year of the reform: to accelerate, to ensure consistency," said EU Ambassador to Ukraine Hugh Mingarelli.
"We believe that everything should be done from the point of view of promoting an inclusive approach to people on both sides of the demarcation line. That is why we supported the action plan, which was adopted two weeks ago by the government and, by the way, which was compiled largely by the Minister Blackie. This plan, whose main goal is basically to make life easier for people on both sides of the demarcation line, to facilitate the movement of people across the line of demarcation and a plan that promotes an inclusive approach," said Mingarelli.
According to him, while the railroad block, the life of every citizen on both sides of the line of differentiation will only become more difficult. "We understand the obvious difficulties, understand that the situation is difficult, that's where there is smuggling and immediate action needs to be taken to combat the smuggling. But we do not believe that preventing people to cross the line of demarcation that will make these people's lives more difficult, is the right approach," concluded the Ambassador.
Recall that in Ukraine for the third week continues the blockade of Railways, which delivered coal from the occupied territories of Donbass. Prime Minister Vladimir Groisman said that he sees no alternative supply of coal from enterprises in the occupied Donbas in order to ensure the heat supply.
In the Cabinet allow for the possibility of rolling blackouts since the end of March if you continue to completely block the supply of coal from the combat zone.
Comments
comments