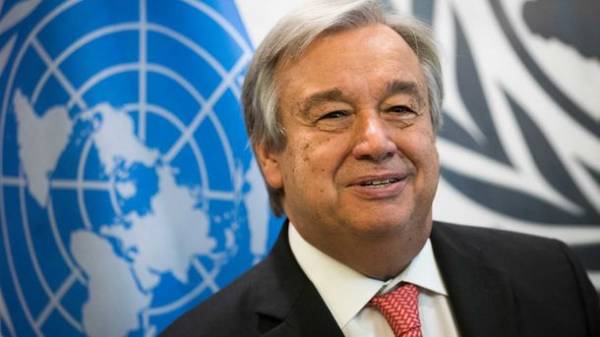 UN Secretary-General, antónio Guterres, called for reform of the Security Council and international financial institutions.
"If you look for example at the UN, today there is a clear distrust of the Security Council, a clear understanding of the fact that the Security Council no longer corresponds to the logic of today's world, which is different from the world that existed after world war II, when it created the Council," said Guterres, speaking at the world summit on management in Dubai (UAE).
According to him, many international organizations, lacks the ability to respond effectively to contemporary issues.
"We have witnessed the difficulties in overcoming the global financial crisis. The necessary deep reform of the global institutions. Reforms that are associated with the activities of the Security Council, as well as financial institutions… But the reforms need all aspects of our work", – said the head of the world organization.
Guterres stressed that the time has come to reform the UN system in the field of development.
Recall, the new UN Secretary-General, antónio Guterres took office on 1 January 2017.
Guterres had earlier called to make 2017 the year of the world. "Let 2017 be the year of overcoming our differences. The world should be our goal, our guiding light!" – said the UN Secretary-General in his first statement.
His predecessor, ban Ki-moon in his farewell address urged diplomats to "focus on people – human rights and human dignity".
Comments
comments