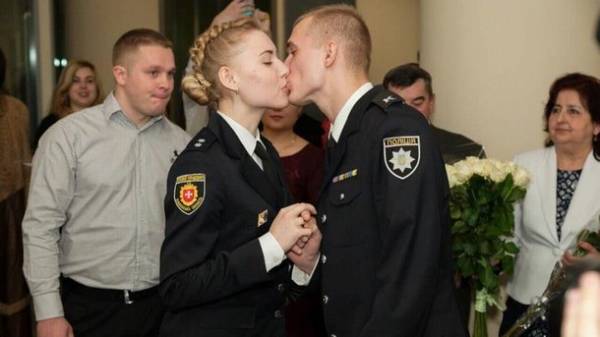 Ukrainian cops in recent years increasingly played a wedding in their ranks there are more couples. On the eve of Valentine's Day "Today" talked with several families where the husband and wife in uniform.
THE HISTORY OF LOVE. Recently the knot has tied the new couple — Sergey and Marina. At the wedding ceremony they were in a new uniform. 24-summer Sergey Cherednichenko — cadet acacademy of internal Affairs, and his 21-year-old bride — investigator Marina. Senior Sergeant Sergei says that his wife outranks him — she's a Lieutenant, but discomfort because of this two weeks of living together felt.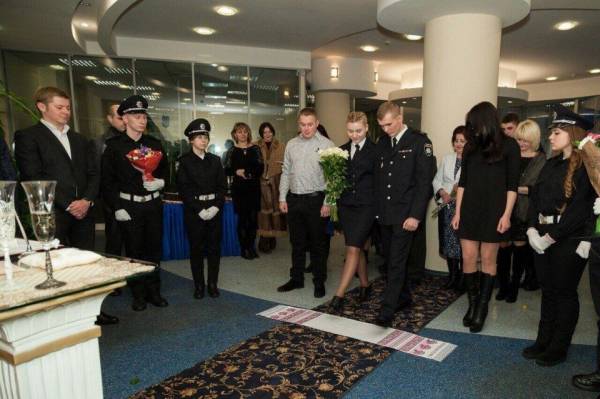 Sergey and Marina. Met at the Academy, and their wedding was in a new form
"I became acquainted with his future wife in Ivano-Frankivsk, where he studied. I was in my first year, and Marina — on the third. Marina come on business with his platoon for 2.5 months. When I saw her, I realized that I liked it. I knew her commander, questioned him a little about her, then found her Facebook page and added her as a friend. And met and began to correspond. After 2.5 months of her trip, she had to go to study in Kiev. I went to rector Vladimir Blacken at the reception, explained that he had met the girl and want to go to Kiev. I went to meet him. Two weeks ago we got married", — says Sergey. To this adds that while it turns to see his wife a couple times a month. "I'm studying in Kiev, and it works in Exactly" — he said.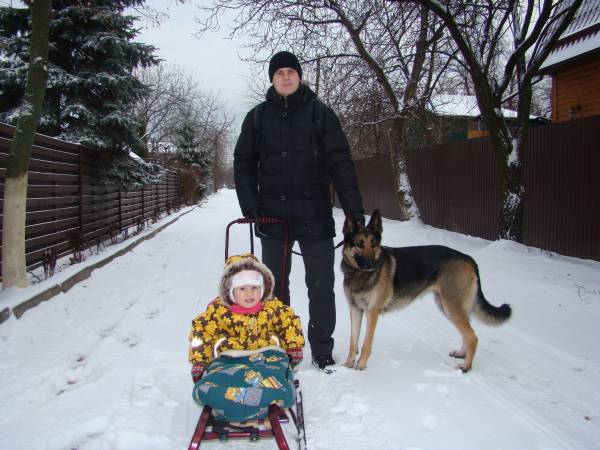 Sergey Derevyanko. Together with his wife wants the daughter, too, became a police
Another family in the straps is Kiev mayor Sergey (head of the Department tehsredstv training) and captain Marian Derevianko (an employee of the Department of international relations). They both work in Acacademy of internal Affairs. Met at work, got married and is now raising her daughter Natasha. "We met with Sergey in 2010 at the Academy. To get closer we have helped our mutual friend, who knew that we like each other. My phone number he asked for as much as two years after meeting, then invited her on a first date. Remember that our first joint 14 February, Sergei gave me a ring and I gave him the cake that she baked. Husband sometimes joke during a dispute appealing to me as a younger officer. And begins: "Comrade captain…" — says Marian. And he continues: "my husband and I in this profession pioneers, not of the dynasty. We will be glad if a daughter in the future will connect the life with the police, but about it while early to speak, it will soon be only four years old".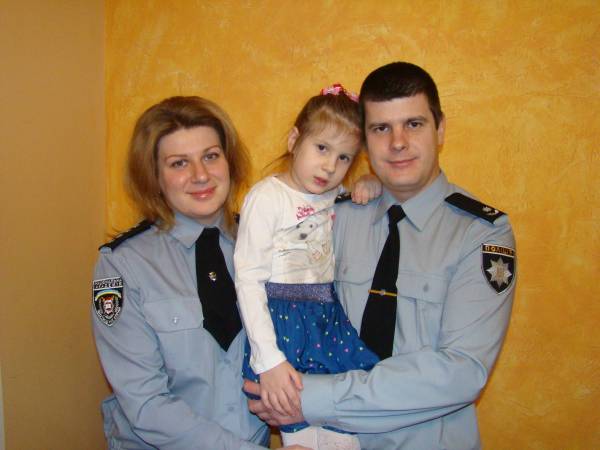 Happy together. The first on 14 February, he gave the girl a ring
The third pair, former Vice-Chancellor of Acacademy of internal Affairs Alexander Jude and his wife, also a retired Colonel Tamara Tretyakova next year are going to celebrate pearl wedding, that is, 30 years from the day of the wedding.
"You know, let's just say February 14 is not considered a holiday, but my daughter will congratulate. As for my husband, we met in 1984, I studied in the graduate, settled in the area of criminology and combating juvenile delinquency, – told us Tamara Tretyakova. We had just over 30. I was an associate, and Alexander teacher. I dreamed that his job was taken away, and put me in. I was with him the specific competition. But I had friends in common with him, I even introduced him with the girls and poznakomilas (laughs – Ed.) before my own wedding. Dating from before the wedding about three years."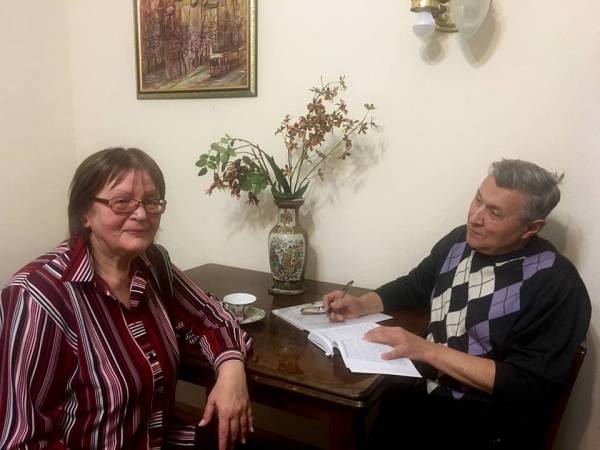 The EXPERT. As told to us by a forensic psychologist Yuriy Irkhin, exploring office romances, until the 2000s there was a popular unions "law enforcement — teacher." "And those, and those from morning till evening at work. But since the early 2000s there has been a change in trends: the police were much less women, not more than 15%. Now these unions much more. If you take, for example, Academy of internal Affairs, after the release of the 1,000 cadets had 10-15 pairs. It is quite a big number," says Irkhin.
The most rare and frequent unions
One of the rare unions in Ukraine, when one of the spouses is an aspiring lawman, and the second — the businessman. Psychologists attribute this to the fact that people in such professions there is practically no common interests and, in fact, a different worldview: the security forces are working on the Charter, and leaders need to be creative in their work.
But one of the latest trends of our day is the marriage of those who introduced the war in the Donbass. For example, according to the volunteer Ivan Zvyagin, during the years of the conflict in the Donbas there are a few families where the groom was a soldier, and the bride — volunteer.
"There are cases where both husband and wife went to the front to defend Ukraine, says Zvyagin. But the majority of men-the military tend to choose wives girls from civil, says a practicing psychologist Lilia Voronin. — This is due to the fact that men perceive military woman in combat boots and form, rather as a colleague. That is, preference is given to those who are accustomed to walk in heels in thingies and lace. If you take people's wedding, we see that most of the women who married the soldiers themselves, the military were not, and were volunteers or nurses."
Comments
comments