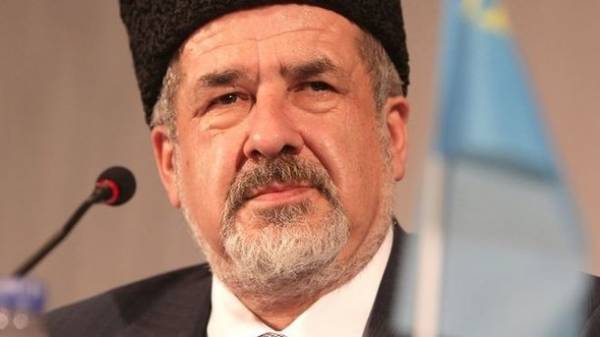 Announcement today, April 19, interim decision of the International court of justice (the Hague) on the claim of Ukraine to Russia is the first practical step towards the creation of the International Tribunal for the review committed by Russia against Ukraine crimes. This was stated by MP of Ukraine (fraction "Block of Petro Poroshenko"), the Chairman of the Majlis of the Crimean Tatar people Refat Chubarov.
"I am confident that today we erected the first practical measures that will lead to higher Russian officials headed by (Russian President Vladimir Ed.) Putin in the dock of an International Tribunal to deal with crimes committed by Russia against Ukraine. And that this international Tribunal will be created, I have no doubt," – said Chubarov.
Recall, 16 January 2017 Ukraine appealed to the international court of justice with a claim against the Russian Federation.
Ukraine has put forward a neighbouring country and allegations of violations of the International Convention for the suppression of the financing of terrorism and the International Convention on the elimination of all forms of racial discrimination.
In addition, Ukraine has addressed in court with the request to apply against Russia the provisional measures for the period of the trial. The application for interim measures – this requirement of Russia to refrain from any action in respect of Ukraine pending a final court decision. The main issues the discussion so far does not apply. According to experts in international law, the proceedings in fact will be long and difficult.
Comments
comments