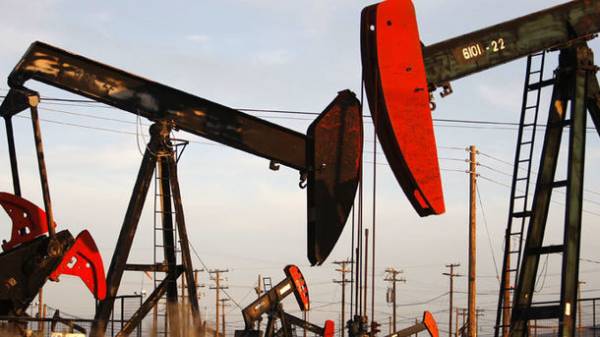 The organization of countries-exporters of oil (OPEC) in January has reduced oil production by 890,2 thousand barrels per day compared with Dec – to 32,139 million barrels.
However, as reported in OPEC countries taking on commitments to reduce production in the framework of the Vienna agreement, reduced its total to 1,146 million barrels of the promised 1,254 million barrels.
"Oil production (January to December – Ed.) decreased the most in Saudi Arabia, Iraq and the UAE, while the volume of production in Nigeria, Libya and Iran have grown," reads the report.
According to the organization, production in Saudi Arabia decreased by 496,2 thousand barrels – up to 9,946 million barrels a day, Iraq – on 165,7 thousand barrels, to 4,476 million barrels a day, UAE – 159,3 thousand barrels, to 2,931 million barrels per day.
Nigeria, according to secondary sources, increased oil production in January to 101.8 thousand barrels to the level of December – up to 1,576 million barrels a day, Libya – 64.7 thousand barrels to 675 thousand barrels per day, Iran – 50.2 thousand barrels, to 3,775 million barrels per day.
The total volume of oil production in the world in January, according to preliminary data, OPEC decreased in comparison with December of 1.29 million barrels a day – up to 95,82 million barrels. It's by 0.46 million barrels per day less than the same indicator a year ago. The share of OPEC in world production in January decreased by 0.5 percentage points to 33.5%
Comments
comments