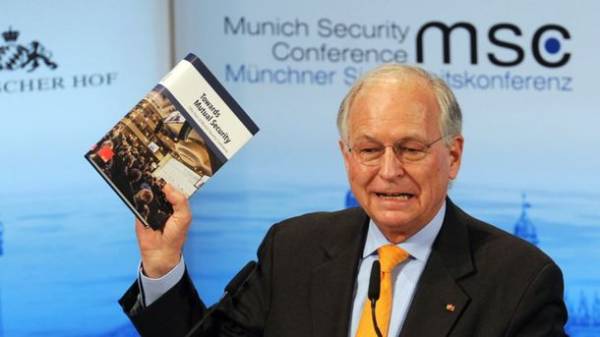 For the settlement of the Ukrainian crisis, the country needs new security guarantees on which could think Washington and Moscow. This opinion was expressed by Chairman of the Munich security conference Wolfgang Ischinger at a briefing on Monday in Berlin, reports UKRINFORM.
"Perhaps the conversation between the presidents (of the US and Russia – Ed.) Trump and Putin could open up new perspectives. Perhaps, talking about a possible new security guarantees for Ukraine, which would be stronger than 1994," – said Ischinger.
He believes that the new US administration "could rethink the design talks", stop trying to "lead from the side" in Minsk diplomacy, as it has done the last two or three years and expressed readiness to connect to the Minsk format at the level of foreign Minister or Vice President.
Recall that the second Minsk agreement yesterday marked two years. During this time, and failed to halt the conflict in the East of the country, but managed to avoid a full-scale offensive.
Comments
comments