The Secretary General of the Council of Europe discussed with the deputies the law on oligarchs and pressure on freedom of speech The law was adopted without the expert opinion of the Venice Commission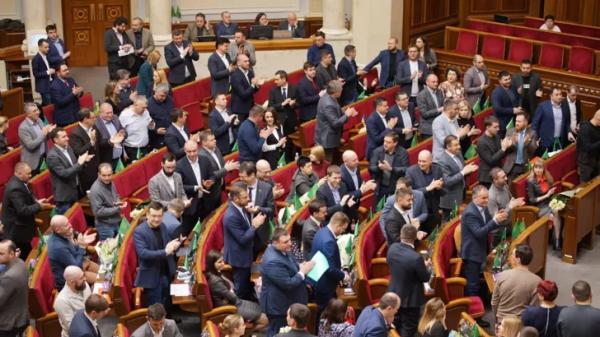 bill # 5599 on oligarchs. Photo: facebook.com/sluganarodu.official
One of the topics of discussion at the meeting of People's Deputies with the Secretary General of the Council of Europe Maria Peichinovich-Burich was the law on oligarchs and the increasing pressure on freedom of speech in Ukraine.
This was reported by RBC-Ukraine with reference to the statement of the representative of the delegation of the Verkhovna Rada in PACE Alexei Goncharenko.
"Raised the issue of freedom of speech in Ukraine and the law on de-oligarchization during a meeting with the Secretary General Council of Europe by Maria Peichinovic-Buric. Separately added according to the law on deoligarchization, or better to say – on monarchization. It was adopted without the expert opinion of the Venice Commission, and this is a big problem. I believe that this law gives the president unlimited powers not provided for by the Constitution, " – said Goncharenko.
As reported, on September 23, the Verkhovna Rada adopted a bill on oligarchs, despite criticism from international experts and without waiting for the conclusions of the Venice Commission.
The voting procedure itself drew criticism from Western experts. Opposition factions declared a gross violation of the Constitution.
On November 5, the head of the Verkhovna Rada Ruslan Stefanchuk signed the law on de-oligarchization and submitted it to the President of Ukraine Volodymyr Zelensky for signature.
Comments
comments