The former leader of Voices sang military songs with a guitar
The party member "the Voice" Svyatoslav Vakarchuk after addition of the Deputy mandate decided to go to the Donbass and visited the frontlines.
About this he wrote on his page in Facebook.
"Marinka. The first and main line of battle. No one can guarantee that the enemy will not attack. The guys that are here, I can guarantee that we will fight back. Here, on the front, after talking with them, I feel much calmer than in the "white noise" from the news", – the politician wrote.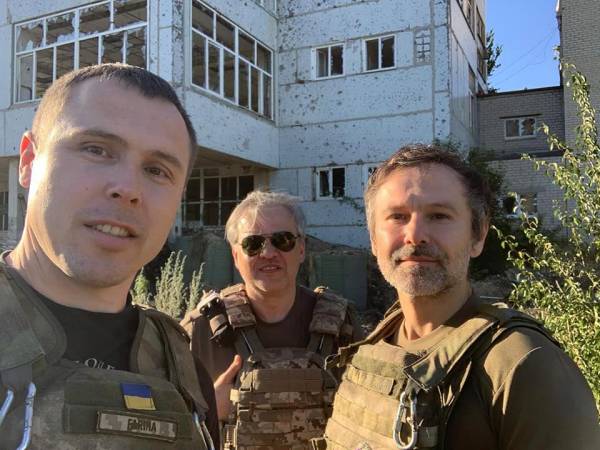 Kostenko, Rachmaninov and Vakarchuk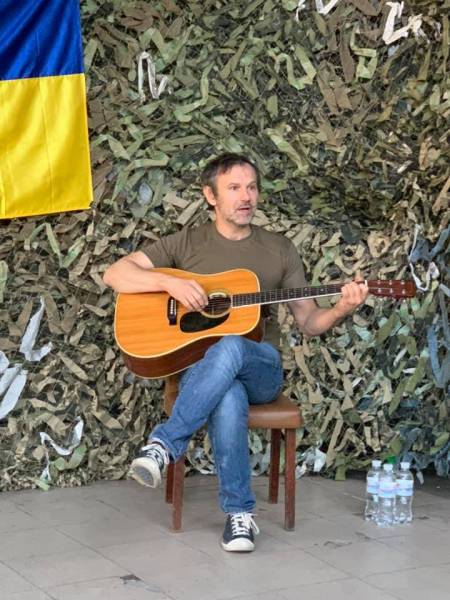 MP from the faction "the Voice" Roman Kostenko, who came to Marinka together with the chorus and the leader of fraction Sergey Romanini, said that they visited the position of the 79-th brigade of the Airborne forces of the armed forces.
"Once had the honor to serve in this brigade, and has also collaborated during the execution of combat missions on the frontline. Spoke with soldiers and commanders … and of course, was sincere words of gratitude and songs by Svyatoslav" – he wrote in Facebook.
As reported "Today", June 11 Svyatoslav Vakarchuk announced the addition of Deputy powersby submitting an application to the Verkhovna Rada. In addition, he appealed to his detractors and asked to leave his current team. But even then some members of the "Servants of the people" declared that will not support his departure from Parliament, because I believe that it needs to end to work out the cadence.
18 Jun Rada has not supported the addition of Deputy powers, and the next day it became known about his exit from fraction "the Voice." But on June 26 he succeeded, and at the party Congress was deprived of his parliamentary mandate. However, it remains on a party member.
Comments
comments