Dresses by Ukrainian brands, which we will wear this summer
Today, 11:10
Stylish images for each day
Inna Petrova
the partition editor showbiz/Style
It's time to talk about summer outfits. Today we will see what prints, colors and styles of summer dresses we offer local designers. In this article Today.Lifestyle read on trend dresses for summer 2020 from Ukrainian brands.
The main novelty of the summer season 2020 – a combination of two colors in one garment, whether pants, jacket, blouse or dress. Another trend draped and tiered skirt dresses. Will be relevant and outfits in the style of the 00's with a high slit.
Summer dresses 2020: TOP 10 models Ukrainian brands
Tenderness and simplicity – the main emphasis of summer dresses this season. Floral palette, delicate collars, MIDI length lends airy silhouettes. All that we see on models SHEVCHENKO DESIGN STUDIO. The winner of this dress will literally drown in compliments of passers-by.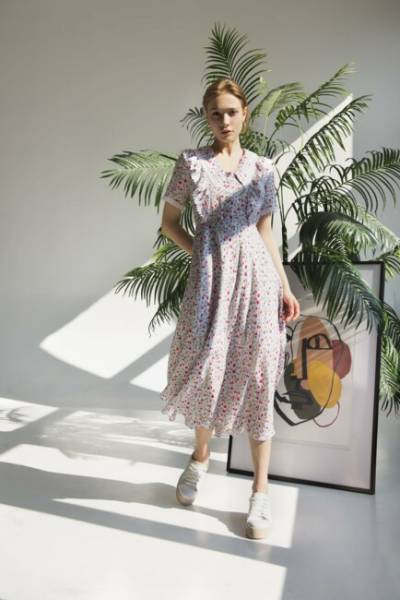 Dress SHEVCHENKO DESIGN STUDIO, the price is 2980 UAH Photo: Instagram
Look sexy and will effectively help fitted dress with a daring slit. Already the classical model of smooth fabrics should be in every fashionista's wardrobe. Black dress from Julia Gurskaja appropriate in the evening, but in some cases it is possible to appear at an official event. This is important to choose the right shoes and not to overdo it with accessories.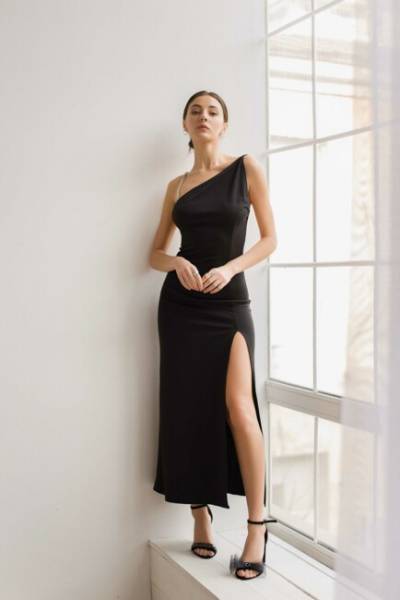 Dress Julia Gurskaja, price 4500 UAH Photo: Instagram
Another no less stylish option year bow – black dress with shoulder straps and a full skirt. Flirty models of the brand KNITEL accentuate a flattering silhouette and adds romance to your image. Perfect for the official release and party.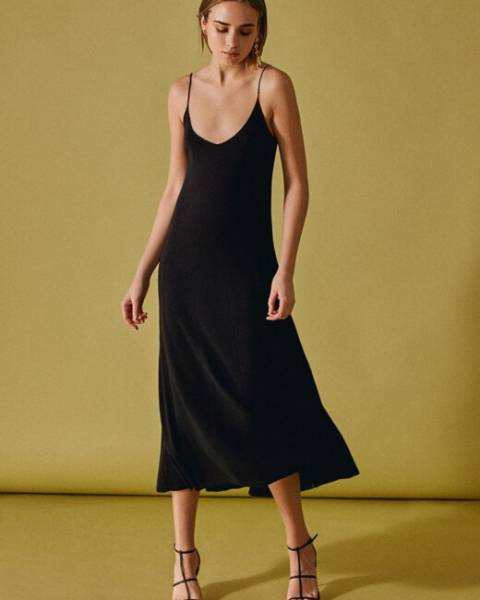 Dress KNITEL, price 3700 UAH Photo: Instagram
Ukrainian designers offer this summer multilayer flying dresses. Such a gorgeous voluminous skirt as L. A. B by Ternovskaya or Tattié looks very unique and charming. Plus, these dresses look great on girls with any figure.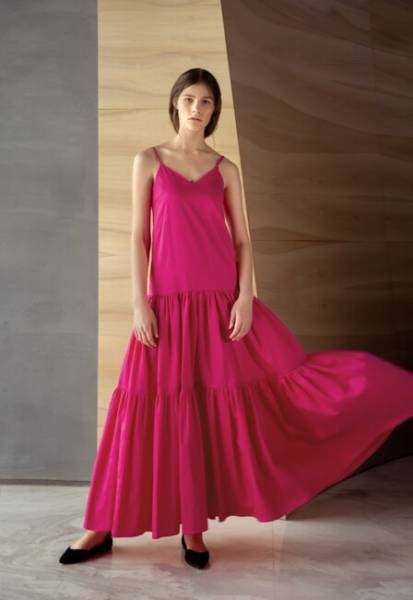 Dress L. A. B by Ternovskaya, price 3611 UAH Photo: Instagram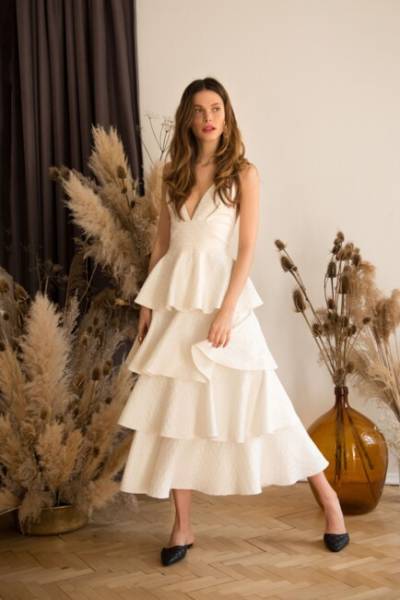 Dress Tattié, price 7560 UAH Photo: Instagram
Another option for long dresses for summer – stripes. And yet abstract and geometric prints, which remains at its peak in 2020. On a hot day sundress of bright light fabrics accentuate the tan and it will be easy and comfortable.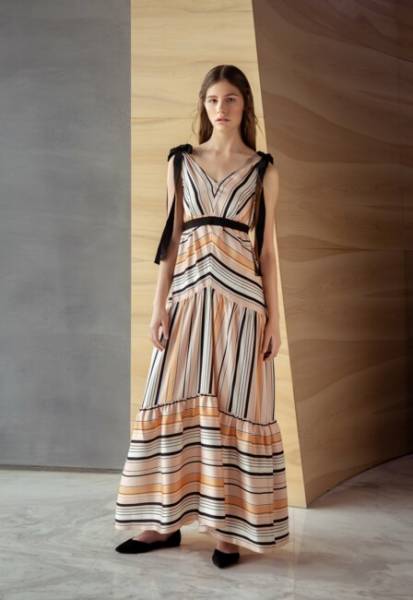 Dress L. A. B by Ternovskaya, price 4815 UAH Photo: Instagram
Polka-dot print or peas returns to its place of honor the main trend in clothing. To refresh the familiar black-and-white palette can be pink and green, as made One by One. Lovely large "peas" in the fact that he perfectly disguises figure flaws. Of course, a lot depends on the texture of the fabric, color and style of the dress.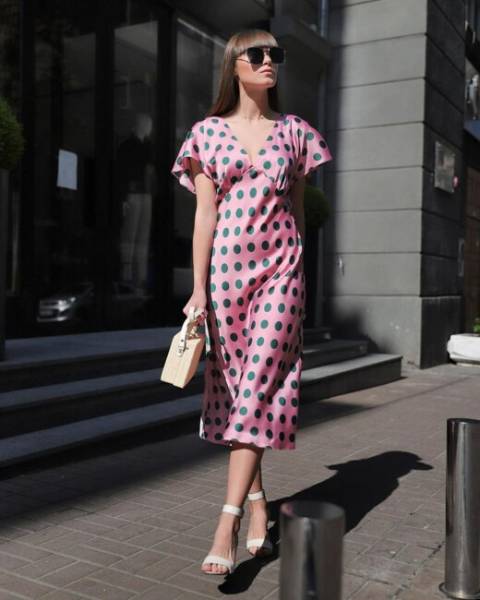 Dress One by One, the price of 1300 UAH Photo: Instagram
Frank form-fitting dress is always relevant, and are aware of this REBEL COLLECTION. Simple, but demanding a perfect figure fit, minimalism, mini or MIDI length – great summer dress for any occasion. Mix dress with jacket or shirt, sneakers or a small heel, feel free to use the jewelry.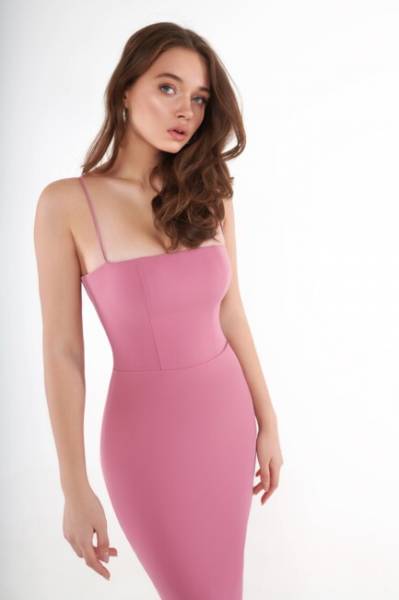 Dress REBEL COLLECTION, price 6890 UAH Photo: Instagram
Vivid and memorable image will create summer women's dress with long sleeves and accent in the form of a thin belt at the waist. Length here can be as MIDI and Maxi. Example – blue floral dress from SOLH.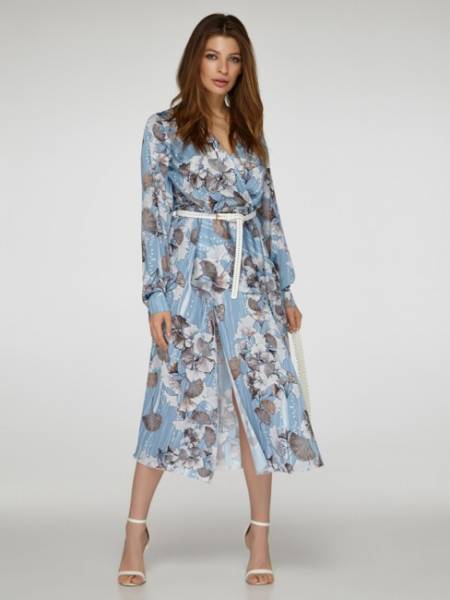 Dress SOLH, price 2600 UAH Photo: Instagram
And what mini? Playful tunics and short dresses are also well worth wearing this summer. Tattié offer original designs with ornaments and decor that can be combined with different accessories, wear both with sneakers and with heels.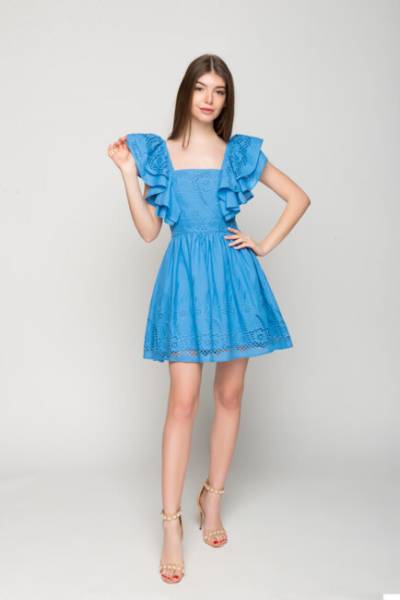 Dress Tattié, price 6750 UAH Photo: Instagram
When choosing dresses for summer always consider their personal preferences and what you comfortable, you feel confident, and that you just really like.
Recently we told you what sunglasses to choose from in 2020.
Comments
comments